Are There Any Lessons In The BHP Experience?
---
It's the truth nobody wants to talk about in financial circles. BHP Billiton, the world's largest miner, with the biggest and healthiest balance sheet, and the most solid, reliable dividend history; the Big Australian with the largest index-weight outside the banks, has been a dud investment post-GFC. The steadily growing dividend, fully franked, has not been able to negate the losses from capital devaluation. Four long years it's been going on and at every down-swing the general view is to buy more shares, for the long term, because BHP shares, they looked really "cheap". Obviously, the concept of looking "cheap" is one that requires context. Valuation without context is worth nothing. Admire the difference with, for example, Domino's Pizza. Are there any lessons to be learned from the BHP experience? I think there are plenty: (VIEW LINK)
---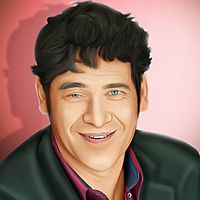 FNArena is a supplier of financial, business and economic news, analysis and data services.
Expertise