Asian Masters Fund: An opportunity to gain exposure to China A shares
---
Asian Masters Fund (AUF) is a listed investment company that has been listed since 2007 and provides exposure to select Asian equities fund managers. AUF's portfolio, which is managed by Walsh & Company Asset Management Pty Limited, typically consists of between 8 to 20 regional and country specific fund managers. The portfolio has for some time reflected a strong play on the Asian consumer, particularly the Chinese and Indian consumer, and it has also been materially overweight the more 'emerging' country end of the spectrum. As a point of difference to many other Asian equities investment vehicles, the Fund invests in China A-Shares managed funds and historically its exposure to this market has been significant. We have initiated coverage of AUF with a Recommended Plus rating.
---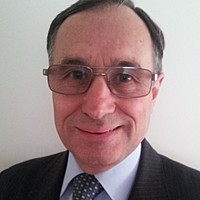 Independent Investment Research
Peter has 35 years' experience in the banking and finance industry, including 15 years as an equities analyst. Peter was a sector head in the equities research team at Morningstar with a focus on consumer and industrial companies.
Expertise