ASX Small Cap capitalising on US growth
---
One of the key aspects to any overseas trip is to gain from the perspective of local management, not only to gauge the growth prospects within the domestic market, but to also assess any flow-on effects for Australia. After returning from a recent trip to the U.S, we realised the opportunities for one ASX small cap stock are quite a lot bigger than we had originally thought.
Key points
By visiting the operations in the US, I got an enormous amount of comfort around the momentum of the economy, particularly the companies we visited
Our visit to EML Payments provided insight into a specific opportunity around payment processing for corporate America
In the case of the United States, we've got a payment system that still relies heavily on cheques and is very people intensive.
EML payments provide a specialist processing function to these large corporations, resulting in improved cash flow and increased automation.
Competition is very low, with only three firms in the United States offering a similar service.
EML Payments announced further expansions yesterday on the ASX
For further insights from Monash Investors, please click here 
---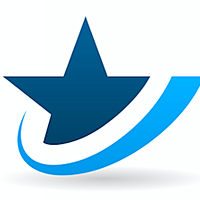 In 2012, Monash Investors was established by one of Australia's most experienced fund managers in Simon Shields, the previous head of equities at both UBS and CFS, and Shane Fitzgerald a senior equity analyst from UBS and JPMorgan. The firm was...
Expertise