ASX surges higher on Wall Street but volumes suggest lack of conviction
---
Taking the gloss from the upswing on the index was Market Turnover which heading into the close was well below average at $3.57 billion, so while it was pleasing to see markets shoot higher there wasn't a whole lot of substance or support behind it which isn't a surprise with the market notorious for being quiet with school holidays putting many in the markets on holidays.
With Australian Prime Minister Malcolm Turnbull declaring victory yesterday, speculation continues on whether the Coalition will form a minority or majority government when postal & absentee votes are finalized. In the meantime, the other major event the market will be focusing this week is employment data which is out on Thursday.
Looking closely at the market, we saw broad based gains across the board, with the big banks, miners, retailers all combining to add a positive flow on the market.
The resource sector was again continuing its momentum, with Iron Ore up +0.81% on Friday & BHP & Rio Tinto trading outperforming on overseas exchanges we saw plenty of interest in the miners with BHP (+2.68%), Fortescue (+5.57%) and Rio Tinto (+2.22%) all trading higher. As I noted last week I think the sector will continue to do very well in the short to medium term due to continued Chinese stimulus and while production cuts amongst the big miners will see the sector prosper.
The Financials making some great gains after some expected volatility last week. ANZ (+3.29%), CBA (+2.14%), NAB (+2.09%), Macquarie (+2.60%) and Westpac (+3.01%) all back in the black however I do expect the sector to continue to see some short term volatility. Last week was all about the potential for a Royal Commission & also credit rating downgrades to put pressure on the banks. Given the low interest rate environment likely to also place pressure on margins, investors will be tracking the sector closely in regards to dividend movements, risks towards earnings and any potential for further capital required to be raised.
One sector likely to see short term price action is the energy sector, with Crude Oil again very volatile with over supply issues again creeping into the agenda and after we saw the commodity drop to 2 month lows at the end of last week. Even with Crude down 1% on Friday evening we stull saw some gains in the sector with only slight losses faced by the likes of Oil Search (-1.01%) while Santos (+0.21%) and Woodside (+0.26%) turned positive in the afternoon.
---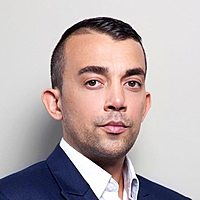 Market Analyst / Business Development Manager
tknell@ccz.com.au
Tristan has over 12 years' experience in the stockbroking industry, starting out in a dealing role at Andrew West Stockbroking and was recently the Head of Trading at Quay Equities. Tristan is RG146 qualified and is an accredited level 1 and 2...
Expertise
No areas of expertise