ASX winning streak halted | Transurban Group acquisition | TPG and The Carlyle Group sell out of Healthscope... Is WOW on the Radar? |
---
After a strong week last week (ASX +4%), we're seeing some weakness (XJO -50 points), as investors close their "books" early, leading into the thanksgiving holiday in the US… European manufacturing data is out tonight and this may also be a catalyst for some investor "nervousness".. To get our thoughts on today's action, please click below: (VIEW LINK) BHP ended the session 1.8 per cent lower at $19.71, while Rio, which has been a little more resilient of late, also fell sharply, by 1.5 per cent. South32 fell another 2.5 per cent to $1.19. Healthscope dropped 6.7 per cent after its private equity shareholders sold out. Billabong was crunched 23 per cent after releasing an earnings update. Among the winners was Mirvac, up 2.1 per cent, and Lend Lease, which gained 0.6 per cent. Santos added 0.8 per cent. It appears that the "top end" is doing it tough but is TPG and Carlyle Group selling HSO to buy into WOW? let's see...
---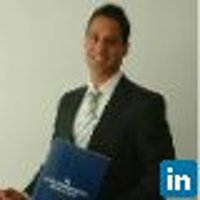 Executive Director
Peak Asset Management
Prior to founding PEAK Asset Management, Niv headed up HC Securities, spent three years growing Halifax Investments capital markets division and also worked on the wholesale desk at Macquarie Bank, servicing a wide range of institutional,...
Expertise
No areas of expertise