Auckland International Airport (ASX: AIA): "The gateway to the land of the long white cloud"
---
Passenger growth through the airport, a key metric for the business, is forecast to accelerate over the next decade driven by rising middle class wealth in Asia (rising GDP per capita), airline industry capacity growth (aircraft size, frequency & increased direct routes to Auckland) and the increasing profile of NZ tourism. In the very short term these fundamentals are enhanced by the relative cyclical strength of the NZ economy versus Australia. 
For long term investors, AIA has released a 30 year plan that will see a second runway by 2025 and a transport corridor for passenger rail. These expansion initiatives are required to accommodate the strong forecast passenger growth with the airport projected to cater for a combined total of 40 million international and domestic travellers by 2040, up from 15 million currently. Additionally, AIA offers efficiencies over Australia as a transit airport because of its available land compared to Sydney and Melbourne airport and this should see Auckland rival Sydney and Melbourne in luring transit traffic. Airbus agrees and has identified Auckland Airport as "one of 80 global aviation 'megacities' by 2030". 
Overtime, AIA has managed its capital base very prudently returning capital to shareholders when investment opportunities to accelerate growth do not present themselves. AIA also owns stakes in Mackay, Cairns and Queenstown airports, which we view as non strategic over the longer term and could provide the company with further capital management optionality.
---

Follow Eley Griffiths Group's wires
---
---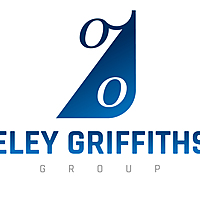 Eley Griffiths Group is an independent fund manager specialising in listed Australian small companies. Our investment team has been uncovering hidden opportunities in small caps since 2003.
Expertise