Australian Education Trust (AEU) is a REIT that owns a portfolio of over 350 childcare centres across Australia
---
Australian Education Trust (AEU) is a REIT that owns a portfolio of over 350 childcare centres across Australia. AEU yields a forecast ~ 8.3% for 2015 and should grow earnings at least at inflation over the medium to long term. We believe the underlying risk of the portfolio is low given the essential nature of childcare, 100% occupancy, and the long 8.3 year lease term over the portfolio. We expect management of AEU to continue to optimise the portfolio, refreshing it via non-core asset sales and a measured amount of development. We expect the REIT to continue to re-rate versus its peers. Disclosure: Freehold owns AEU across portfolios.
---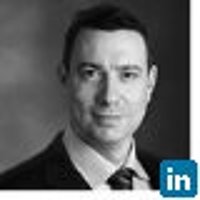 Principal
Newgate Capital Partners
Tim has 22 years' experience in the investment and securities markets. Tim was a partner of Goldman Sachs JBWere and during his 15-year tenure at the firm had senior experience across all areas of equities investing. Tim was Head of Australian...
Expertise
No areas of expertise