Australian home size hits 20-year low
---
¾ The average floor size of an Australian home (houses and apartments) has fallen to a 20-year low. Data commissioned by CommSec from the Australian Bureau of Statistics, shows the average new home is 189.8 square metres, down 2.7 per cent over the past year and the smallest since 1997.
¾ The smaller home size reflects the increased building of apartments (around half of all new building is apartments). But Australians are also still building big free-standing houses. The average new house built in 2016/17 was 233.3 square metres, the biggest in four years and more than 11 per cent bigger than 20 years ago. In fact the average house built today is over 30 per cent bigger than 30 years ago (the 1986/87 financial year).
¾ Australia is still building some of the biggest houses in the world, but, on average, US houses are still bigger by around 5 per cent. And US homes (houses and apartments) are 8 per cent bigger.
Victorians are building the biggest houses in Australia, ahead of Western Australia and NSW. But notably the average size of houses built in South Australia in 2016/17 was the biggest in the state's history.
---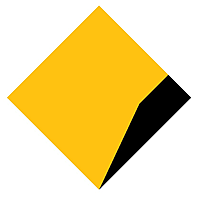 Online Stockbroker
Online Stockbroker
CommSec is Australia's leading online broker. CommSec has been committed to providing the best in online trading since 1995. CommSec helps make informed investment decisions with comprehensive market research, free live pricing and powerful...
Expertise
No areas of expertise