Australian Potash - High Margin Potash
---
Western Australia is one of the handful of jurisdictions globally that hosts salt lakes with brine chemistry suitable to produce the high value sulphate of potash fertiliser (commonly referred to as SoP) – current producers are in China, Tibet, the US and India. SoP has several advantages over the more commonly used muriate of potash (potassium chloride, or MoP), in that it is suitable for use on chloride sensitive crops, including a number of fruits, vegetables and tobacco; and also contains sulphur, itself an essential plant nutrient. Recent times have seen a proportionate increase in the use of SoP, partly due to lessening of supply constraints with the development of brine operations as well as soils becoming more sulphure deficient. Historically production has largely been from conversion processes, including the Mannheim process with converts MoP to SoP, with hydrochloric acid being a by-product, which can be problematic to deal with. Given the forecast rise in demand and continuing strong prices, Western Australia has seen a number of potential producers advancing exploration and pre-development activities. Amongst these is Australian Potash, with, despite having one of the most advanced projects, has the lowest enterprise value of its peers. The Company's Lake Wells Project, which has ready access to transport infrastructure including rail and ports, has returned a very robust Scoping Study for a 20-year operation, with Australian Potash now moving directly into a BFS, due for completion in early 2018 – the Company is looking to first production in late 2020 using industry standard brine extraction and processing methods. To download our full report on Australian Potash please follow the link below.
---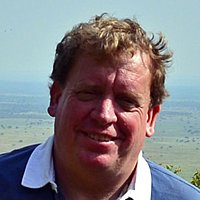 Senior Analyst
Independent Investment Research
Mark is a Senior Resources Analyst for Independent Investment Research, with a focus on junior and mid-cap listed resources stocks. With over 10 years as an analyst, following on from 17 years as a geologist, he has a good insight into the sector.
Expertise