Australian Share market continues its positive momentum but looking tired ahead of employment data tomorrow
---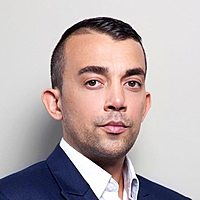 Tristan K'Nell
tknell@ccz.com.au
that employment has only grown 35,000 in the first five months of 2016 with full time employment actually falling 39,200. He points to a soft reading of under 10,000 would confirm a significant softening in employment growth particularly in comparison to 180,000 of job growth we saw in the second half of 2015, which is also likely a clear warning of softer household spending growth.
Looking at economic data from today we had July consumer sentiment falling 3% to 99.1, which wasn't a bad reading considering that data was collected before the election outcome and factors in all the uncertainty of Brexit. No doubt tomorrow's employment data and the next RBA interest rate outcome will have a significant influence on the next set of data.
The market was continued to be supported by the big banks, miners & energy stocks. No surprise given Crude up 4.5% and spot Iron Ore +6.7%. This having a direct impact on local stocks.
In the resource sector, BHP (+2.86%), Fortescue (+5.28%) and Rio Tinto (+2.52%) well off morning highs but still continuing their momentum. If you haven't seen my note of late, the sector is one we see continuing to do very well in the short to medium term due to continued Chinese stimulus and while production cuts amongst the big miners will see the sector prosper. We have been overweight the sector since November 2015.
Energy stocks making some good gains after a volatile start to the week. With what looked like some short covering in oil overnight, some direct impact on local stocks, the best lead by Oil Search (+3.01%), Santos (+2.34%) and Woodside (+0.78%), expect the volatility in the sector to continue, with over supply, high oil rig counts and the strong U.S dollar likely to make a continued impact on the commodity.
The Financials making solid gains but were off morning highs as well, Macquarie the best up 2.54%, while we saw some profit taking amongst the gold miners and the retailers, with Wesfarmers (-1.13%), JB Hi Fi (-1.59%) and Harvey Norman (-0.91%) and the market will be watching the retail sector closely given the important employment data tomorrow likely to indicate the possibility of softer household spending growth.
---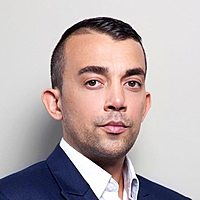 Market Analyst / Business Development Manager
tknell@ccz.com.au
Tristan has over 12 years' experience in the stockbroking industry, starting out in a dealing role at Andrew West Stockbroking and was recently the Head of Trading at Quay Equities. Tristan is RG146 qualified and is an accredited level 1 and 2...
Expertise
No areas of expertise