Australian share market in subdued mood as investors stay away
---
The Australian share market in a subdued mood heading into the close the index up only 6 points after a volatile week.  A flat lead from Wall Street and more negative sentiment on the big banks doing little to spur sentiment. The market had been sold off in early trade before making a brief recovery after the open to trade back into positive territory. Mid morning selling pressure pushed the index down 25 points to hit a low for the day just before 12pm before recovering marginally higher into the afternoon.
Market Turnover into the close was much quieter at only $3.995 billion. The market looking for a breather, I did notice a drop off in market activity the past 2 days in comparison to the earlier in the week and particularly last week which was quite heavy (School holiday break ahead).  The rest of the Asian region painted a similar picture with all major Asian markets drifting sideways with little catalyst to push higher.
The biggest lag on the market remains an obvious one in the banks. The additional bank levy announced yesterday in South Australia's state budget doing little to spur confidence in the sector. Not a great week for the banks after Moody's downgrade but as I pointed out in a note earlier this week there are still more relevant issues for the big banks which includes including persistent fears of a housing bubble, the recent budget levy, rising cost of funds and low credit growth all reasons to tread cautiously. The big banks the major drag with ANZ (-0.68%), CBA (-0.9%), NAB (-0.68%), Macquarie (-1.16%) all making dents in the index; however Westpac (+0.07%) faired marginally better.
Some relief for the hard hit energy sector this morning which saw a host of short covering. Another sector to tread cautiously given the continued supply glut and the lack of confidence in OPEC's ability to control output. I'm still yet to hear a positive spin on oil, with most research pointing to the commodity trading to low $30's or trading in a band between $30-$40. A mixed picture in local stocks with Origin (+0.22%), Oil Search (-0.76%), Santos (-0.68%), and Oz Minerals (+2.4%) all trading at daily lows at the end of the day while also in the commodity space, BHP (+1.22%) and Rio Tinto (+0.86%) helping to keep the index respectable, with there ADR's higher on overseas exchanges overnight.
Also trading on a positive front were health care stocks doing well the standouts being Ansell (+1.27%), CSL (+1.58%) and Ramsay Health Care (+1.43%).
Looking at tonight, Dow Futures 19 points higher heading into U.S session. Important data to look for includes PMI flash as well as new home sales data. Earning from Blackberry and Finish Line while the market will be watching closely as St Louis Fed President James Bullard and Cleveland Fed President Loretta Mester both speak.
---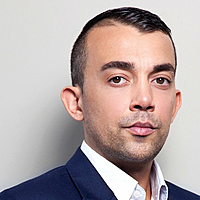 Equities Dealer
CMC Markets Stockbroking
Tristan K'Nell is a finance professional with over 12 years experience in the financial markets. He is currently the Institutional Trading Representative at CCZ Statton Equities after holding senior positions at Quay Equities, Investor First and...
Expertise
No areas of expertise