Australian tourism looks exciting going forward
---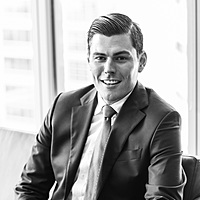 Nicholas Forsyth
Market Matters
One sector we are very bullish on is tourism, primarily due to the huge increasing volume of travellers coming from China.  This theme is in its infancy and is a longer-term thematic however being positioned early on in the piece makes sense. While this may be a sector theme that we have mentioned over recent months and one which will come as no surprise to many, striking a comparison with the healthcare sector can be illuminating. Investors were well aware of the aging population 10-years ago, which should make the healthcare sector be a strong performer, which it was! The Australian Healthcare Index has rallied over 250% over the last decade i.e. if the sector view is correct, returns will follow.
Australian Health Index Quarterly Chart
Sydney Airport (SYD) recently released another set of excellent traffic numbers. SYD has seen an increase of international tourists by around 9.5% over the last 12-months. This increase is strongly supported firstly by the growing Chinese middle class and secondly, by a dollar under 80c, as supposed to being over parity. Currently, only 4% of Chinese hold a passport, compared to ~35% of Americans. Brace yourselves, the Chinese are coming, think of the impact on property prices. Inbound tourism to Australia is accelerating, we believe this is just the beginning and tourism is a sector where investors should have some decent exposure going forward. Today we are going to focus on 4 stocks in the sector, which will benefit directly from the Chinese phenomenon, looking for the ideal investment candidates.
Sydney Airport (SYD) $6.93
Sydney Airport (SYD) has been the go-to travel stock in recent years, which makes perfect sense as it's a great business with sensational long life assets and high levels of free cash flow. However, the backdrop of rising interest rates globally means we're ideally looking elsewhere for our travel exposures, as SYD has been treated as quasi-bond / safe stock investment over recent years.
We went negative on the stock when it was trading close to $7.50, but after its 16% correction as the "yield play" stocks were down, we are now neutral. The company is clearly positioned to benefit from the Chinese influx, but it remains expensive and will suffer as their cost of debt increases.
Sydney Airport (SYD) Monthly Chart
Mantra Group (MTR) $3.20
Mantra (MTR) $3.20 operates Australia's second largest network of accommodation properties, with more than 20,000 rooms in Australia, New Zealand, Indonesia and Hawaii. Since listing in 2014, Mantra shares have gone from ~$1.70 to $5.26 and are now back at $3.20. The most recent weakness is a result of three main concerns. Change in Management, concern about Airbnb and perception that the recent acquisition in Hawaii increases the company risk profile and implies they have fewer growth opportunities domestically.
We believe these concerns are overblown and the hotel operator looks appealing in the low $3.00 region, running stops below $2.80. We continue to believe a run up into the $4 region is a strong possibility. A current forward P/E of 16x is not a challenging valuation.
We are buyers of MTR at current prices.
Mantra Group (MTR) Daily Chart
Event Hospitality (EVT) $14.47
Event Hospitality (EVT) is the former Amalgamated Holdings and operates a diverse group of businesses from cinemas, Thredbo Ski Resort to standard style hotels / resorts. Clearly, it's the hotels and resorts that will benefit from the swelling numbers of international travellers.
The stock has recently corrected 15% from the $17 region. The current P/E of 16x forward earnings is not too demanding.
We could be buyers at current levels with the plan to add to holdings under $13.
Event Hospitality (EVT) Monthly Chart
Ardent Leisure (AAD) $2.81
Ardent Leisure (AAD) has brands like Dreamworld and White Water World, Good Life Health Clubs & AMF bowling in Australia, however, their focus recently has turned more towards the US with their Main Event entertainment business – which is showing good growth. This business offers exposure to both Australian and US tourism which we think is appealing.
AAD is again trading on a reasonable valuation of 17x. Technically, we can buy AAD targeting a test of $3.50 with stops under $2.25.
Ardent Leisure (AAD) Weekly Chart
Summary
We are very keen in the tourism sector on a longer term basis, our view of the 4 stocks covered are:
SYD - A great company, but not trading on an attractive valuation. We would be keen buyers ~$6 over 10% lower.
MTR - We like MTR at the current $3.20 price, with stops under $2.80.
We like EVT at current prices, but would only buy 'half size', leaving flexibility to add to the position under $13.
AAD - We like AAD at current $2.80 level, with stops under $2.25.
Livewire readers can receive 14 days' free access to our Platinum level membership by registering here:  (VIEW LINK)
---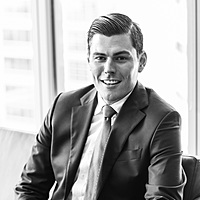 Market Matters is an online investment and share trading advisory service designed for those that want to take their wealth further. We specialise in advice for active share market investors, including those new to the markets or those with a Self...
Expertise
No areas of expertise