Baillieu Holst June LIC Report
---
The following report contains a LIC sector update and performance review of our coverage list for the month of May 2016. Top picks: Our top picks refer to preferred exposures within each sector based on numerous quantitative and qualitative factors. However, they should not be treated as official stock recommendations but merely as a guide to where we would apportion funds at this particular point in time. We add WAM Leaders (WLE) to our mid cap coverage list following its ASX listing in May. Trading close to its NTA, we view WLE as a top pick within this space whilst noting the lack of trading history. We provide greater insight on WLE on page three of the attached report. Elsewhere, Cantango Microcap (CTN), offering a 6.6% dividend yield (partially franked) and broad exposure to the small and micro segments of the market is a top pick. We view the current estimated 15.3% discount to NTA as an attractive entry point.
---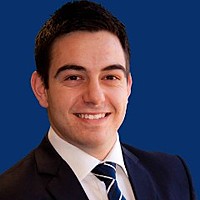 Institutional Research Sales & Trading
Baillieu Holst Ltd
James' personality exhibits a strong passion for the share market, born out of his hard working and loyal nature which compliments his outstanding commitment to client service and an unmatched level of enthusiasm. James has been working @ Baillieu...
Expertise
No areas of expertise