Bank funding to cause out of cycle interest rate hikes... RBA forced to act
---
Europe, Japan, Switzerland, Sweden and Denmark are all very real and developed places. They also all have negative interest rates. This trend is both powerful and global. This is not happening in Timbuktu, this is happening in Paris, Tokyo, Zurich and Stockholm. Negative interest rates are Central Bankers new tool in fighting anemic growth and low inflation. You should not dismiss them. They have vast consequences for market valuations and discount rate assumptions. Those who dismissed Quantitative Easing (QE) 10 years ago failed to grasp the huge implications QE would have on markets and financial asset returns to their peril.
---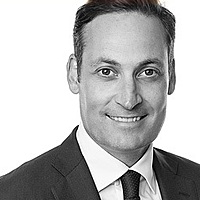 Angus Coote
Jamieson Coote Bonds
Angus established Jamieson Coote Bonds with Charlie Jamieson in 2014. He started his career with JPMorgan in London, before working at ANZ and Westpac, where he transacted the first ever Australian Bond trades for several large Asian Central Banks.
Expertise