Banking Sector- Short interest positions continues to grow in volatile environment
---
The short positions across the 4 major banks has been rising. In particular, CBA has accumulated significant short positions over the past two months with A$2.0bn outstanding, up from a low of A$0.7bn in May. Keeping in mind, retail investors still have ~2 weeks to decide whether to apply for additional shares via their entitlement offer (1 for 23 @ $71.50). The shares are heading to that price very quickly. Furthermore, Westpac (WBC) short positions are on the rise as the market awaits for them to announce a capital raising due to the new capital requirements stemming from the Murray review. They are the last of the big 4 banks to pull the trigger. NAB & ANZ remain my preferred exposures.
---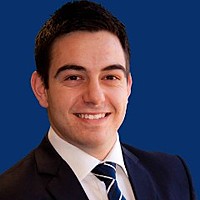 Institutional Research Sales & Trading
Baillieu Holst Ltd
James' personality exhibits a strong passion for the share market, born out of his hard working and loyal nature which compliments his outstanding commitment to client service and an unmatched level of enthusiasm. James has been working @ Baillieu...
Expertise
No areas of expertise