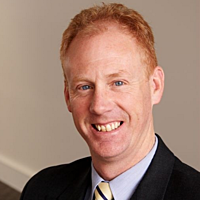 Alex Moffatt
Joseph Palmer & Sons
Good morning, it is that one day of the year – the morning after the morning after the budget! We have attended our budget briefings and formed our own opinions of the government's new fiscal plan having had time to contemplate it. I remember sitting at my desk in London during the years when Mr Keating was treasurer and being astounded when he announced "the budget is balanced"; that was 1987 when he was helped by a fast depreciating Australian dollar. Then in the late 1990's Peter Costello made the same announcement and set Australia up for a strong period, there was no debt, we had money in the bank, mining was in the ascendancy and the outlook was rosy……..then along came Mr Rudd and a global financial crisis.
There has already been and there will be much more written about the budget, so for my 2 cents worth it appears to be a continuation of the tired strategy of hitting private individuals and companies to raise most of the revenue rather than having the consumption do the heavy lifting which is how most other developed countries operate. The levy on the banks will be felt by borrowers and shareholders alike and is really an indirect tax on them. The MD of the CBA has already said that "As every business owner or employee knows, every extra cost needs to be borne by customers or shareholders, or a combination of both." I wonder how hard would it have been to simply increase the GST and make it across everything?
Banks were hit hard from the opening yesterday and managed to regain some ground as trade wore on. The mood though was sombre and with elevated prices after a jolly good rally profit taking was in evidence during the morning. The ASX200 broke through into positive territory by late morning closing up 35.5 points, 0.6%, at 5,875.4. Government bond prices fell slightly with the yields on the 3 and 10 year government issues at 1.85% and 2.66% respectively. At the shorter end of the curve, 90 day bills are steady at 1.74% and 6 months at 1.92%.
The Dow fell 32.6 points, 0.1%, to 20,943.1 and all other major bourses closed higher with the London market shining at 7,385.2, up 0.6%.
US bond prices fell overnight taking the yield on the 5 year to 1.93% and the 10 year to 2.41%. European bond markets were generally stronger.
Amongst commodities copper eased by 0.2% to USD5,500.50 tonne, nickel was down by 1% at USD9,120 tonne and aluminium down 0.3% at USD1,865 tonne. West Texas crude is trading 2.4% higher at USD47.34 barrel after the US energy agency reported a large drawdown in the nations' reserves. Iron ore is trading up 2% at USD62.63 tonne.
Index futures are suggesting a positive start to today.
Kind regards
Alex
---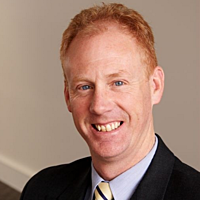 Director
Joseph Palmer & Sons
Alex Moffatt has almost 40 years' experience dealing in equity, debt and currency markets in Australia, the UK and USA. He has worked at several companies in the wealth management industry, including Schroders in the UK. A director of Joseph...
Expertise
No areas of expertise