Banning $100 notes? Brown paper bags? Burglar masks?
---
And think about the issue of the $100 note. Has crime increased since the $100 note was introduced? No. Should cars be banned so criminals can't deliver drugs and speed away from the crime scene? No. Should phones be banned so crims cannot communicate with each other? No.
The issue of the cash economy and crime have little to do with the denominations of bank notes, access to cars or phones.
It would be interesting to see if Treasury has done any work about how much crime rates would fall and how much revenue would be revenue raised if the $100 note was banned. I've got a suspicion there is no work because it is such an absurd idea.
Contributed by Stephen Koukoulas:  (VIEW LINK)
---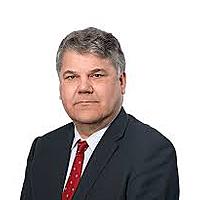 Chief Economist
Market Economics Pty Ltd
Stephen Koukoulas has a rare and specialised professional experience over more than 25 years as an economist in government, as Global Head of economic and market research, a Chief Economist for two major banks and as economic advisor to the Prime...
Expertise