Be laser-focused on valuations in 2020
---
The second half of the post-GFC period has been an extraordinary one for global markets. Government action and unprecedented monetary policy from Central Banks around the world diminished the threat to the global economy. The slow economic improvement ensued and was finally bolstered by a massive tax boost in the US. These actions have resulted in a "bull market in everything". Equity, bonds, infrastructure, private equity, real estate have all delivered juicy returns to those with exposure to them globally.
But the long-term effects of unconventional policy are yet to be fully realised, or understood, and the imbalances created by these actions have been quietly accruing over the past decade. One of the most important of those imbalances has manifested itself in a seeming disregard for valuation discipline, which has been overlooked for too long, but we believe is the key thing that should not be ignored in 2020.
Not only have equity markets, for example, delivered near double digit annual returns, but we've seen reckless dispersion within markets, as investors lurched between a search for growth, to a search for safety whilst all the while disregarding the price being paid. This left some subsets of stocks trading at over-optimistic valuations, just look at Australian Growth stocks, which by some measures have become the most expensive in the world; whist other sectors have been entirely unloved.
The longer these imbalances persist, the closer we inevitably get to the tipping point3, or the seemingly small trigger, that will bring a longer-term change in leadership. Its timing though is unknown, as are fluctuations in bond markets and evolutions to the global economy.
With uncertainty and stretched positioning will likely come volatility, particularly within those most affected segments of equity markets.
A consideration of risk and paying attention to valuations will likely be essential for navigating our way through the markets of 2020. 
Stay informed in 2020
Stay up to date with my latest views. Hit the FOLLOW button below to be notified by email as soon as I publish my next wire.
---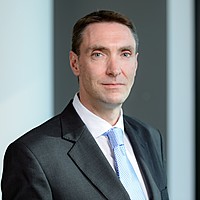 Co-Head of Portfolio Management, Active Quantitative Equity
State Street Global Advisors
Toby works within the Active Quantitative Equity team at State Street Global Advisors, with responsibility for investment management across the full range of strategies and contributing to research for the team globally. Toby joined State Street...
Expertise