Good morning, technology stocks lead the major US indices lower, the Nasdaq closing down 1.4%. I suspect that some of the comments this week from various central bankers may be starting to hit home with investors who will take a more careful look at valuations.
There seems to be some confusion caused by remarks by the Bank of England governor and the President of the ECB. Both of them have, within a week, assured markets that current monetary policy will be held, only to contradict themselves witin a couple of days by indicating that monetary tightening is in the offing. I don't know who it was who originally said that if he remains silent people might think he's stupid but if he speaks they will know that he is; perhaps the time has come for both of them to tread a bit more carefully. Coming out and subsequently declaring that they had been misunderstood might work for Miss World or Mr Trump but it doesn't work for the head of a central bank.
---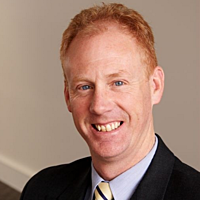 Director
Joseph Palmer & Sons
Alex Moffatt has almost 40 years' experience dealing in equity, debt and currency markets in Australia, the UK and USA. He has worked at several companies in the wealth management industry, including Schroders in the UK. A director of Joseph...
Expertise
No areas of expertise