Beware the stats of August
---
When this statistic is combined with the fact that US stocks are trading at all-time highs, plus valuations are very stretched in absolute terms, some consolidation of the recent gains feels the most likely scenario.
Australian stocks poked their head over 5600 yesterday for the first time since August 2015 - which ended up being a very poor August when the ASX200 plunged 770-points (13.4%).
At 230pm today, the local market is looking for an interest rate cut to a record low 1.5%, with current pricing now suggesting a 66% chance of a cut. If we rewind back to the end of June, the market was trading just south of 5100, and there was a 15% chance of a rate cut priced in for August. The market is now +10% higher, and the expectation for a cut has firmed to 66% according to market pricing however nearly every economist is calling a cut. It seems to us; there is clear room for disappointment this afternoon given the markets run up into this decision.
Our short term view is that the ASX200 is close to or has already topped in the short term and is due for a pullback under 5500. Importantly, this is no reason to panic; we would look to buy this retracement.
Today we will look at our targets for the 3 stocks in our portfolio that we are currently most likely to sell in the next 1-2 months - hopefully, we're not giving these stocks the "kiss of death"!
ASX200 Daily Chart
Independence Group (IGO) $4.24
We purchased IGO last week around the $3.80 area and are currently enjoying the stock's aggressive rejection of this level - the stock rallied 5.5% yesterday. IGO is currently benefiting from the strength in both gold and nickel prices.
 
Our target for this move is the $4.70 area, another 11% higher.
Independence Group (Weekly) Chart
 
Westpac Bank (WBC) $31.10
While we still see potential upside for WBC towards $32-33 in 2016, the reason we purchased WBC in late April ~$31.50 was to collect the 94c fully franked dividend paid on 12th of May, plus also get a small capital gain on the stock.
 
With CBA reporting early this month, our banking sector may soon be volatile, at this stage, we expect to stick to our original plan and sell WBC ~$32.
Westpac Bank (WBC) Weekly Chart
HGG has caused us some pain since the BREXIT outcome caught many, including ourselves off guard, but the stock has recovered well, and we did average into the position at $3.94. HGG has rallied over 20% since its panic sell off, but the true damage to the company will not be known for potentially years.
 
Due to this uncertainty, we are looking to exit our position over $4.30, realising a relatively small loss.
Henderson Group (HGG) Weekly Chart

Summary
We are in "sell mode", looking for ideal opportunities to increase our extremely low cash position.
Be prepared, have sell levels identified and be ready to press the sell button - generally the weakest part of most investors' process.
We are sellers of IGO~$.70, WBC~$32 and HGG~$4.30.

Overnight Market Matters Wrap
 
The Dow achieved an intraday high earlier in the session of +63 points, but fell away as the oil price continued to weaken, leading the Energy giants, Chevron and ExxonMobil lower. The Dow has now fallen for the last six days!
The Dow finished the day down 28 points (-0.2%) to 18,404, while the S&P500 closed down just 3 points (-0.1%) at 2,170.
Oil as mentioned, had a bad day. Crude finished down US$1.54 (-3.7%) to US$40.06/bbl with the price slipping at one stage below US$40; a psychologically important number – although we do think good support should be found around this level
Iron Ore was better, with the price closing up US$2.90 (+4.9%) to US$62.27/t.
A quiet morning is expected to be seen in the ASX 200, with the September SPI Futures indicating an open of just 5 points lower, testing the 5,590 level.  Volatility will likely be experienced this afternoon, towards 2.30pm, where the consensus remains that the RBA will cut its rate by 25bps to 1.5%.
Register now for 14 days free access to a Market Matters Platinum level membership and discover the 3 stocks we're buying today:  (VIEW LINK)
---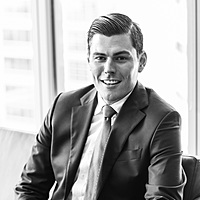 Market Matters is an online investment and share trading advisory service designed for those that want to take their wealth further. We specialise in advice for active share market investors, including those new to the markets or those with a Self...
Expertise
No areas of expertise