Beyond bricks and mortar - insights into global listed real estate
---
Chris Bedingfield, Principal and Portfolio Manager at Quay Global Investors, discusses the global investment opportunities presented by listed real estate. He explores:
why should investors consider global real estate compared to domestic real estate? (start at 0.12);
why is now a good time to invest in global real estate? (starts at 1.47);
are you concerned about rising interest rates and the impact that may have on global real estate? (starts at 3.42); and
What are the main themes that influence your investment decisions? (starts at 5.42)
---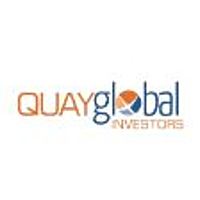 Quay Global Investors is a boutique investment manager focused on the preservation and creation of wealth through strategies in real estate securities. It was formed in 2015 between Justin Blaess, Chris Bedingfield and Bennelong Funds Management.
Expertise