BioTech Deals Coming Soon
---
The annual Bio Technology conference in San Diego, which we attended, ended with many smiles and a surge in Biotech / medical share prices in the US and on the ASX following a Kaiser report indicating that there would be no price clampdown and that regulation will continue to be eased.
The political background for Pharma is also improving with the Republican win in Georgia making the special election tally thus far in the equivalent of by elections in the USA 4 to the Republicans and zero to the Democrats.
Who can forget Trump's assessment that Pharma was "getting away with murder". 
According to the Kaiser report the draft version of the executive order on Pharma prepared by President Trump's Drug Pricing and Innovation Working Group led by former Gilead Sciences lobbyist Joe Grogan. He is the associate director of health programs for the Office of Management and Budget. The draft proposes..
1. Easing regulatory hurdles.
2. Extending patent rights overseas to prevent the U.S. industry "subsidizing" the rest of the world.
3. More value-based pricing and ending discounts for low-income hospitals.
4. More competition in generics rather than brand-name sectors.
There is no mention in the draft about pricing regulations.
In other words the Trump administration wants to reduce regulatory burden for new innovation and get more value from US innovation in foreign markets. The theory is that new drugs will help reduce overall health costs.
Stocks like Gilead, Celgene, Regeneron, Vertex and Alexion are already outperforming and so are the key Exchange Traded Funds including BBH up 31 per cent this year followed by IBB up 28 per cent and XLV up 16per cent. 
We are indebted to AltaVista research and ETFResearch Center for its ALTAIR score valuations which puts Sector Spyders Health XLV at the head of the list with an ALTAIR score of 7.1 per cent its stronger valuation attributed to its focus on larger cap stocks.
As usual, the danger to individual biotech company valuations is from shorter drug pipelines, generics on patent expirations, and innovative marketing competition. There were close to 200 small entrepreneurial bioscience companies ( including the Australian contingent of Paradigm, Benitec, Bionomics, Biotron, IDT, Phospagenics, Phrmaxis,Regeneus, Sypharma and Suda )in San Diego chasing $275 billion in Pharma cash that will be spent on new drugs or on acquiring other BioTech companies.
John Kimber
---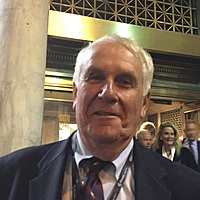 Independent Investment Research
Over 30 years in Australia, South Africa, London and the United States John Kimber has worked in investment research, advisory, and corporate finance at Prudential Securities, BT Alex Brown and Ord Minnett. He completed his series seven...
Expertise
No areas of expertise