Black Rock opts for simple path to riches in complex battery graphite game
---
Plus, strong copper price boosting Stavely's story and it's game-on at Colosseum for Dateline.
There are half a dozen or so good sized graphite stocks on the ASX with ambitions to become a producer of the key anode material in lithium-ion batteries.
The world will need them too, with broad agreement that a supply deficit will emerge around 2023 as the electric vehicle and the storage of renewable energy revolution hits top gear.
Prices for the material are reflecting that, having recently bounced from last year's drastic lows.
But it has to be said that there are some real-world experiments going on about the best pathway to becoming a graphite producer among the ASX-listed players.
There are some going down the vertically integrated pathway, like the big name in the ASX space, Syrah (SYR), with its Mozambique graphite production/Louisiana anode production model.
Then there are those that that are looking to import graphite and process in Australia and others still that want to go the whole hog and become battery producers.
Good luck to them all. But as mentioned, they are real-world experiments on how best to carve out a niche in the graphite/batteries sector, one that our friends in China control because of its natural advantages at its newer graphite/anode operations.
They are located next to industrial parks where big pharmaceutical plants and steel mills are co-located within easy reach.
There is good reason for that. It is all about ensuring lowest-cost inputs for anodes thanks to the ability to draw on super cheap hydroflouric acid, a by-product available from the pharmaceutical operations, and being able to sell off a recarburiser by-product (currently selling for $US280/t) to the steel mills.
If the Aussie graphite companies think they can beat the Chinese without their projects having similar advantages, all power to them.
But it is possible to take a derisked approach to improve the odds of success, something ASX-listed Black Rock Mining (ASX: BKT) is doing at its Mahenge graphite project in Tanzania.
It is pursuing a traditional mining model of build a mine and sell the graphite concentrates, bolstered by the striking of a strategic alliance that provides a downstream pathway to market.
In Black Rock's case, the alliance is with no less than the South Korean conglomerate POSCO. Apart from many other things, POSCO is a big steel producer and has its eye on capturing 20% of the battery materials market.
It has settled on an alliance with Black Rock and its Mahenge project for graphite with a twist, the twist being that initially at least, Mahenge concentrates would be processed into anode material in China (because of its input advantages, with final conversion into an anode in Korea).
POSCO has just taken up a $US7.5m placement in Black Rock for 15% of the company, with the alliance including other supportive intentions . It is the first time a graphite project has been effectively integrated into a battery supply chain.
And given POSCO is POSCO, it sure is one heck of an endorsement of Black Rock's planned pathway to production at Mahenge.
Petra Capital initiated on the stock recently, saying Black Rock had an "an enviable set of attributes that set it apart as a graphite developer".
It said Mahenge has the lowest capital intensity and operating cost of its graphite developer peers globally.
The firm's price target on Black Rock is 46c a share (fully diluted). That compares with a last sale price of 18c a share.
Stavely Minerals (ASX: SVY)
It was mentioned here last week that a mix of copper and gold in an orebody – or gold and copper depending on the grade of the respective metals – is a wonderful thing to have.
That's particularly so now gold is back at more than $US1,900/oz, copper is holding strong at record levels of $US4.58/lb, and the exchange rate for reasons best known by others is staying nice and low at 77.27c.
It was interesting to note then that Chris Cairns at Stavely Minerals decided to highlight the influence of the record copper price, in particular, on the company's Thursday's Gossan copper-gold project in western Victoria.
He did that by giving the copper values from drill results a gold value, to report the results on a gold-equivalent basis.
Cairns is a conservative type and stickler for strict adherence to the JORC code. So there was no funny buggers about the inclusion of a gold equivalent.
"We have included gold equivalent values for our intercepts for the first time as we feel investors may have lost touch with what 1% copper is worth in relative terms, despite the historically strong gold price," Cairns said when reporting latest drilling results.
"As at June 1, 0.60% copper is of roughly equivalent value to 1g/t gold (the equivalency values do not take into account respective metallurgical recoveries)."
There is real impact in that for Thursday's Gossan where a resource estimate is being worked up for the Caley copper-gold lode beneath a low grade chalcocite-enriched blanket of copper mineralisation.
"With low-grade intervals like the shallow chalcocite-enriched blanket in SMD151 (117m at 0.48% copper – equivalent to 0.8g/t gold) it becomes apparent that a potential open pit being pulled down on the high-grade Cayley Lode copper-gold-silver mineralisation will also capture large volumes of this material that will contribute to a sizeable low-grade stockpile separate to the high-grade Cayley Lode mineralisation, Cairns said.
It is a value-add story caused by copper's stellar piece performance this year. And it is one being repeated across the country at established copper-gold mines, and at deposits on their way to getting into production like Stavely with its growing Caley lode.
Dateline Resources (ASX: DTR)
The wish is that the last reference here to Dateline (DTR) was not as far back as February 2019 when it was 0.3c stock.
Share price-wise, the US-focused gold explorer has not done much since. Until Thursday's market when it climbed 10.7c or 3,042% to 11c.
That last reference more than two years ago contained some wonderful information about the company taking its unusual name from the situation where a long forgotten project it had in Fiji was hard up against the international dateline.
There was nothing about what drove Thursday's massive price spike. Fair enough too, because the project behind the spike, Colosseum in California, was only picked up in March this year.
Colosseum came with a 1980-1990s production history and a quality exploration data bank from BP Minerals which points to a 1.1Moz gold resource.
It seems less than 400,000oz of gold was mined, meaning little Dateline has a flying start to its US gold ambitions, subject to lots of confirming work.
Never miss an insight
Enjoy this wire? Hit the 'like' button to let us know. Stay up to date with my content by hitting the 'follow' button below and you'll be notified every time I post a wire. Not already a Livewire member? Sign up today to get free access to investment ideas and strategies from Australia's leading investors.
Four reasons to register for Livewire's 100 Top-Rated Funds Series
Check it out now for:
Access to a list of Australia's 100 top-rated funds
Detailed fund profile pages to help you compare performance, fees, and philosophy
Exclusive in-depth interviews with expert researchers from Lonsec, Morningstar and Zenith.
One-on-one videos and articles with 16 of Australia's best fund managers.
---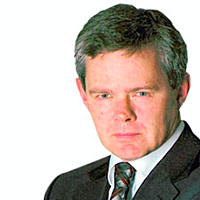 Principal
Independent Journalist
One of Australia's leading business journalists, Barry FitzGerald, highlights the issues, opportunities and challenges for small and mid-cap resources stocks, and most recently penned his column for The Australian newspaper.
Expertise