BlackRock soaks up Bellevue ahead of study on increased production profile
---
Plus, Macquarie backs up bullish lithium call with initiation note and 'outperform' on Liontown and newly-listed Ozz to hit the exploration ground running.
It's a bit hard to know what's more interesting – Bellevue (BGL) cranking up the resource estimate at its namesake gold project to three million ounces or heavyweight BlackRock taking on the 6% short position in the stock through steady purchases.
The resource upgrade is in the here and now and has immediate valuation implications, while BlackRock versus the shorts could end up anywhere, although there are signs the shorts are already beating a retreat.
Either way, it's nice to have both working away in the stock at a time when the market has gone decidedly cool on the outlook for the gold because there is so much uncertainty out there around inflation, the US economy and the dollar.
That came through in Bellevue holding strong at $1 a share on Thursday – it was a 79c stock a month ago - while most producers/developers were weaker in response to gold's retreat (again) to below $US1800 an ounce.
The resource upgrade to 3Moz at 9.9g/t means that the market now has more confidence in Bellevue developing a 1mtpa operation rather than the 750,000tpa operation put forward in its Stage 1 feasibility study back in February.
Put more simply, what was being priced in the market as a 150,000oz annual producer should now be seen as a 200,000oz annual producer, all of which is likely to be confirmed in a Stage 2 feasibility study in a couple of months.
Canaccord – it was joint lead manager of Bellevue's July 2020 share placement - has a price target on the stock of $1.40. It has been modelling the 1mtpa production scenario in anticipation of the sort of resource upgrade that came through on Thursday (11% higher from three months ago).
"Importantly, we assume a modest $15m in additional capex to expand the plant to 1mtpa. Modelling the increased throughput delivers a production profile of 180,000-200,000oz per annum at an AISC of $A1,100/oz over the life of mine," Canaccord said.
This production profile represents a 15% increase compared with Canaccord's previous estimate.
Key features of the resource upgrade were that it was not done at the expense of grade and that it represented a continuation of the 75,000oz-per-month growth rate since November last year. On that last point, seven rigs are continuing to whirr away at the project.
From all that, there are a couple of points that Mr and Mrs Short from Moonee Ponds should consider in the face of persistent buying form the likes of BlackRock, the world's biggest resources investor, and now sitting at 14.28% of Bellevue.
Could the gold price take off back over $US1800/oz? Quite possibly. Is ongoing exploration likely to add to Bellevue's market rating? More than likely. And finally, could Bellevue become a takeover target? It wouldn't surprise.
Liontown:
Last week's reference to Macquarie's call that the lithium market faced perpetual deficit in the long term has been followed up by the firm initiating coverage of Liontown Resources (LTR).
The stock was mentioned here back on February 12 when it was trading at 42.5c. It has more than doubled since, hitting 86c on Thursday for a market cap of $1.5 billion.
Macquarie reckons the run up in the stock is not over, as might be expected when lithium stock calls are based on a "perpetual deficit'' premise. It has a 12-month target on the stock of $1.05.
"Working through the development phases and securing funding for the project (Kathleen Valley in WA) present as key catalysts for Liontown over the next two years and we are initiating coverage with an outperform rating," Macquarie said.
As mentioned previously, Kathleen Valley has Tier-1 credentials. It is one of the biggest undeveloped lithium deposits globally, it's in a Tier 1 jurisdiction and importantly given the unfolding scramble for future lithium supplies, it is independent of any offtake or strategic alliance restrictions.
As noted by Macquarie, a PFS into Kathleen Valley landed in October last year. It outlined a $335m development that could deliver 350,000tpa of spodumene production with a mine life of 40 years, with a doubling of capacity under consideration in further study work.
In line with work by Liontown on the subject, Macquarie also included a lithium hydroxide refinery in its forecasts, with a modelled 50,000tpa capacity and supplied with spodumene from the second stage expansion of the mine.
Costs pressures in the WA mining market have created a point of difference between the company and Macquarie. A scoping study into the downstream project arrived at a capital cost of $1.1 billion. Macquarie reckons $1.6b is more likely.
But when you're talking perpetual deficit in supply, the difference doesn't matter much.
While Kathleen Valley is being marshalled up to the starting gate, there is a nice little diversion for the stock in the form of a demerger, with an in-specie distribution to shareholders and an IPO of the non-lithium assets.
The key non-lithium assets are the Moora and Koojan (a joint venture with Lachlan Star), located in the same geological terrain as Chalice's (CHN) world-class Julimar PGE—nickel-copper-gold discovery some 90km to the south.
Exploration is in its early stages but Liontown has reported some ore-grade hits at Moora and is busily following up. The spin-off is planned for the fourth quarter.
Ozz Resources:
Recent gold IPOs have generally found the going tough on debut due to investor fatigue because of the number that has come through and the coolness in investor sentiment towards the gold price mentioned earlier.
Discounts to IPO prices are widespread. But as Warren Buffett might say, the good news in that is that they are cheaper than they were.
Today's point though is that a number of savvy investors are going through the recent IPOs with the intention of picking out those with leverage to upcoming drilling programs of merit, all at a discount to the IPO price.
Recently-listed OZZ Resources is one of those getting some attention, as came through in OZZ trading a shade higher in Thursday's market at 17.5c which compares with the IPO price of 20c.
At 17.5c it has a market cap of $7.9m against which it is holding the $5m raised in the IPO less costs. So it has an extremely low enterprise value, giving it extreme leverage to exploration success.
Its exploration focus is the Central Murchison belt in WA where it has three key projects, all within comfortable trucking distance of third-party treatment plants should a discovery get worked up into a toll treatment opportunity.
Maguires Reward is the first to be tested with the drill bit starting this month. Historic work has indicated the presence of high-grade shoots within two shear zones, with best results including 6m at 18.6g/t gold and 6m at 11.6g/t.
Never miss an insight
Enjoy this wire? Hit the 'like' button to let us know. Stay up to date with my content by hitting the 'follow' button below and you'll be notified every time I post a wire. Not already a Livewire member? Sign up today to get free access to investment ideas and strategies from Australia's leading investors.
---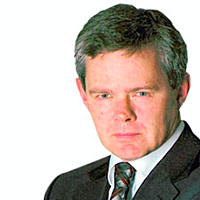 Principal
Independent Journalist
One of Australia's leading business journalists, Barry FitzGerald, highlights the issues, opportunities and challenges for small and mid-cap resources stocks, and most recently penned his column for The Australian newspaper.
Expertise