Boom times for AFT Pharmaceuticals
---
Seen that ad on television lately showing a guy with longish grey hair and a soft voice with a noticeable Kiwi accent pitching an OTC painkiller called Maxigesic? That's Dr Hartley Atkinson, founder of the Auckland-based AFT Pharmaceuticals, who invented the product - it was the first in the world to combine paracetamol and ibuprofen in one formulation. AFT, which specialises in pain and allergy relief products and which listed on ASX and NZX last December, is in rapid expansion mode. CAGR for revenue has been 19% p.a. since 2005, reaching NZ$64m in the year to March 2016. The best may be yet to come given that in that year AFT sold 21 million tablets whereas next year it expects to sell 72 million. Not bad when the competition is giants like Reckitt Benckiser, owner of Neurofen, and GlaxoSmithKline, the company behind Panadol. How does Hartley do it? Strong R&D to come up with differentiated products, hard work on building distribution partners globally, and some clever marketing. That's made AFT a ~A$300m company, albeit virtually unknown to investors here.
---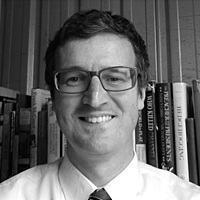 Founder and Senior Analyst
Pitt Street Research and NDF Research
I am an equity research professional who worked in stockbroking from 2001 to 2015. After 15 months doing investor relations I returned to equity research with the founding of NDF Research. With Marc Kennis I founded Pitt Street Research in July 2018.