Boosting income when real rates are negative
---
No matter which measure you use, interest rates after adjusting for inflation are now negative.  That means people living on these forms of income are going backwards after one takes account of inflation. 
We expect this situation will worsen in 2020, with the market pricing in another 0.25% cut in official overnight cash rates and the RBA jawboning about quantitative easing (essentially pushing down long term bond yields by the RBA aggressively buying bonds). Investors with current term deposits will need to come to terms with negative interest rates in 2020. 
What can investors do to boost their income levels?  Well the RBA is encouraging/making investors take on more investment risk, whether that be by taking on credit risk in the fixed or floating debt market, or moving into property, infrastructure or equity investments. 
For example, the ASX200 index still yields almost 6% when one takes into account franking credits, handsomely more than the income on safe assets like bank term deposits. 
We would encourage investors to look to the one free lunch there is in investments – diversification. 
Spreading your investments across a range of asset classes and a range of different investments within asset classes can help reduce the investment risks taken.
Stay informed in 2020
Stay up to date with my latest views. Hit the FOLLOW button below to be notified by email as soon as I publish my next wire.
This wire is part of the 'One thing investors can't ignore in 2020' series. To download the full ebook please click here.
---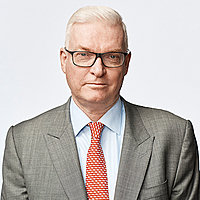 Managing Director
Plato Investment Management
Don has over 25 years investment management experience. He founded Plato Investment Management Limited in 2006. Prior to Plato, Don was Head of Active Equities, Asia Pacific and a member of the global Senior Management Group at State Street...
Expertise