Brambles Half Year Result - BXB concerns over pallet demand still in focus
---
Pallet and supply chain company Brambles Limited (BXB) reported a 1% rise in underlying profit after tax for the first half of 2017. Back on January 23, Brambles updated the market on its expected trading outcomes and a large write-down from its Hoover Ferguson joint venture. So today's numbers were largely in line with its previous guidance. The one item analysts were surprised about today was news Brambles would no longer provide medium-term targets or guidance.
In late January Brambles said it expected continuing operations, comparable 1H16 sales revenue growth to lift by 7-9% in 1H17 in constant currency terms. The official numbers were slightly weaker, with growth of 4%. But BXB's underlying profit guidance was in line at US$468.9 million. 
In October 2016, BXB confirmed the completion of its oil and gas 50/50 joint venture with Hoover Ferguson Group's container group. The first-half result includes a US$120 million non-cash impairment charge from the JV arrangement, this amount was flagged in BXB's January trading update. 
The result showed the competitive pressure in the North America pallet industry has not abated, leading to only a small lift in revenue and an 8% fall in profit from the division. Brambles said lower-than-expected customer conversions to pooling and muted price growth is continuing. European pallet sales revenue is slowly growing, with like-for-like volumes increasing by 2% and new contract wins up 4%. In Asia Pacific, sales rose 5% and underlying profit climbed 9%, thanks to modest price gains and plant cost efficiencies. 
Brambles revised is FY17 guidance and now expects sales revenue to be in line with 1H17, underlying profit to be flat year on year, and capital expenditure to be approximately US$350 million. 
Current Chief Executive Officer Tom Gorman will step down next Monday, and Graham Chipchase will step into the role. Brambles will pay an interim dividend of $0.145, 25% franked, to be paid out on 13 April 2017 
---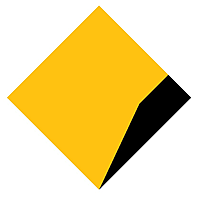 Online Stockbroker
Online Stockbroker
CommSec is Australia's leading online broker. CommSec has been committed to providing the best in online trading since 1995. CommSec helps make informed investment decisions with comprehensive market research, free live pricing and powerful...
Expertise
No areas of expertise