British vote to exit the EU: what happens now?
---
British voters have voted in favour of Brexit: the British exit from the European Union (EU). This means that in the coming months, British and European leaders will begin negotiating the terms of Britain's departure. Britain's exit will affect the British economy, immigration policy, and lots more. It will take years for the full consequences to become apparent. In the short run, uncertainty about Britain's future relationship with the EU, its largest trading partner, could push the UK into a recession. Investors should expect heightened volatility as markets process the implications of Britain's exit, particularly the risk that it sets off a domino effect of countries seeking to leave the Eurozone. The key for investors is to either look past the short-term noise caused by the Brexit decision or find investment opportunities that it throws up as investment markets become oversold. Read more about Brexit from AMP Chief Economist, Shane Oliver: (VIEW LINK)
---

Follow AMP Capital's wires
---
---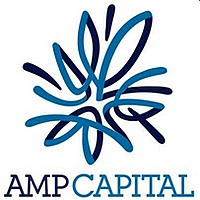 AMP Capital is one of the world's leading investment houses, with a 160-year pioneering heritage. Our enviable track record in real estate and infrastructure is coupled with deep expertise in fixed income, equities and multi-asset investments.
Expertise