Budget winners and losers for investors
---
One of the sectors that has benefitted from the lack of changes in this budget is the salary-packing sector. "Our largest 'regulatory risk' stock was Smart Group, which has a large salary packaging administration business.  Changes to fringe benefits tax or novated leases have the potential to harm their business.  Fortunately, Smart Group and their peers in the industry such as SG Fleet appear to have done an effective job of arguing the case for salary packaging – most of the beneficiaries of salary packaging are in the charity and hospital sectors – and have extracted 'iron clad' guarantees from the Coalition and Labor that the existing arrangements will be retained.  The market has taken some comfort in this, and Smart Group is up 16% since the budget was released," Chris Prunty told Livewire exclusively.
It's not all good news, however, as Sean Fenton from Tribeca Investment Partners points out. "Some of those most impacted were the aged care providers such as Regis Healthcare, Estia Health and Japara Healthcare as the government looked to impose tighter funding criteria to slow down the growth in expenditure on aged care.  Even this though was a slowing in growth rather than outright cuts to funding."
Tim Kelley, Head of Research at Montgomery Investment Management, identified Challenger as one of the big beneficiaries of changes from the budget. "One of the changes was to tax regulations for certain retirement income products.  Previously, tax barriers had prevented some products that are popular overseas - like Deferred Lifetime Annuities - from being adopted in Australia.  Challenger will be one beneficiary of these changes, which will encourage innovation in retirement income products. Longer-term, we believe that growth in retirement income products has an important role to play in addressing income security and longevity risk for an ageing Australian population, and this will contribute to long-term growth for Challenger. The proposed tax changes don't represent an investment case on their own, but we see them as one small part of a broader regulatory and market evolution that will play out over several decades.  With this in mind, we hold Challenger shares in all of our domestic and global funds."
Disclaimer: The information contained in this presentation is general in nature and should not be relied upon. Before making any investment or planning decisions, you should consult a licensed professional who can advise you whether your decision is appropriate for you. The author may have commercial or financial interests in the companies mentioned. Views expressed are those of the contributors and not Livewire Markets.
---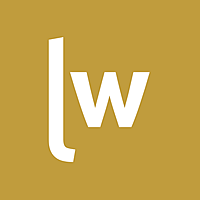 Livewire Exclusive brings you exclusive content from a wide range of leading fund managers and investment professionals.
Expertise