Buying Google at half-price
---
One way Nathan Bell and the team from Peters MacGregor find investment ideas is by looking at familiar sectors and identifying undervalued global analogues. In this short video with Livewire, Nathan describes a Google lookalike trading at less than half the valuation.
"Baidu is the Google of China. The underlying search business is trading at 12 times free cash flow. So that is a huge valuation gap for what is a similar business as Google".
Key points
One way Peters MacGregor finds ideas is by looking at industries they're familiar with and then looking globally.
Australian Banks, for example, are enjoying a potentially overheating property market, while credit growth at US banks is muted. European banks are still recovering from the GFC, however, so you can buy them at or under book value with healthy and growing dividend yields.
For a technology example, Baidu is the 'Google of China', with a dominant 85% market position. While the comparison isn't exact, the valuation of Google's (or Alphabet's) search business is arguably well over 20x earnings, while Baidu's underlying PER is just 12 times.
Baidu is suffering from a regulatory clampdown on medical advertising. Once this is resolved, earnings should increase along with its earnings multiple.
About Peters MacGregor
Nathan Bell is Head of Research at value-focused global fund manager Peters MacGregor Capital Management. Peters MacGregor provides investors with an undervalued portfolio of world class businesses with dominant market shares and bright prospects. Find out more here
---

Follow Nathan Bell's wires
---
---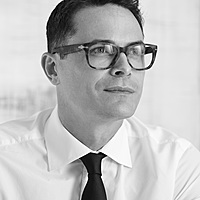 Portfolio Manager
Investsmart
Nathan has over 20 years' investment experience. Before joining Peters MacGregor, he worked for 9 years at Intelligent Investor, including 4 years as a Portfolio Manager. Nathan is a CFA charterholder
Expertise