Buying Tencent at a 45% discount
---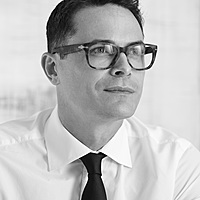 Tencent  is China's largest company, it's an absolute economic and financial beast. This is a company that basically started from scratch 10 years ago and it's now worth over US $500 billion. Most of its money is made from online, mobile and PC gaming; it represents about 60% of revenue and profits. But what's actually more well-known is its WeChat free mobile messaging service. There's crazy statistics where something like half of everyone who has an account (so 400,000 people) spend anywhere from 2 to 4 hours on the app every day. It has become much more useful over time, it is like the internet within the internet.
Once you get on the WeChat app, you don't actually have to go anywhere else to find information on different services. So whether you want to order pizza or find someone to look after your cat for the weekend, you can do all that within the Tencent app. Tencent essentially clips a ticket on all of this activity, so you can see how powerful this business is.
They also have a business called WeMoments which is like a poor man's version of Facebook. Facebook sends us anywhere from 30 to 40 ads per person per day in the west, whereas on WeMoments they're only sending one ad per person per day, so you can see the huge potential.
In addition, they offer an online payments business which is their equivalent of PayPal. It is extremely profitable as everyone in China is using online systems or their mobiles to pay for goods. It's much easier in China than it is anywhere else, simply because they haven't got the old payment systems that we're used to here of using our credit cards.
Essentially, Tencent is this wonderful business. It's really come from nowhere in a decade to become the largest business in China and one of the largest businesses in the world. We've owned it and sold it somewhere around the current price about 6 months ago because we thought it was trading at fair value.
Buying Tencent without the price
Now we own by de facto through a holding company called Naspers. Naspers is an internet company, sort of a hodgepodge of internet shareholdings that's listed in South Africa. The guys there bought one-third of Tencent for US $34 million in 2001. That holding today is worth around US $160 billion and is widely recognised as the single best equity investment in history.
The reason we own it through Naspers is because it is actually trading at a 45% discount to its Tencent shareholding alone. There's another 5% of value in Naspers that relates to its other internet holdings but we won't go through them because it's tiny in comparison to what its Tencent holding is. There are a few different reasons.
There's a view that if/ when Naspers sells its Tencent shares it has to pay a lot of tax. We don't believe that's the case. There's a bit of a test case for it going on at the moment where they're selling a very small proportion of their Tencent shares and have agreed with Tencent not to sell anymore for a couple of years. We don't believe that's the reason for a large discount.
People don't want to invest in South Africa. It's actually a hard place to invest in personally. Individual investors can't invest there usually. So that's another reason that keeps people away. Naspers is the largest company as you probably guess, listed in South Africa. Yet the local shareholder base just doesn't seem to want to put a lot of money into this stock. So, Tencent and actually the Chinese government are looking to do listings of these companies in China. They're bringing in a subset of shareholdings, a bit like the ADRs (Authorised Depository Receipts) in America, so that they can buy them. That may lead to that arbitrage if you like, of buying the stock and going short to stock in one, the country where it's fully valued. Then going long Naspers to really create the value without the risk. Hopefully that arbitrage might bring it down. No guarantee.
Nasper has been criticised for continuing to take large bonuses even though people are saying, "Well effectively, you're not doing anything. You're just holding these shares in Tencent and you're not really adding any value with a lot of your other businesses which aren't even profitable yet." That's another bit of a slight on management.
People would like to see management buying back shares and really reducing that gap in the valuation. That's what the small sales of shares recently is about. But they're not actually going to buy back those shares, they're going to reinvest it in their other businesses. We think that's a somewhat smart thing to do, but management doesn't seem to be in a hurry to introduce any of these capital initiatives to reduce the gap. Often as a value investor you buy in and you don't necessarily know when the discount is going to close, but you just know it usually does happen in a certain amount of time. Management obviously can't go on forever continuing with this gap if their other businesses that they're investing in aren't working out.
At some point, whether it's in 12 or 24 months, if management haven't had value with their other investments then essentially someone will come in and help force them to bring in the gap. As long as it happens within a few years and the underlying value of Tencent continues to compound over time, then we know the returns are going to be worth waiting for.
Further Insight 
This article has been transcribed from the Peters MacGregor Global Investing podcast. For more podcast episodes click here
---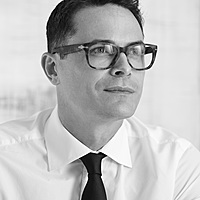 Portfolio Manager
Investsmart
Nathan has over 20 years' investment experience. Before joining Peters MacGregor, he worked for 9 years at Intelligent Investor, including 4 years as a Portfolio Manager. Nathan is a CFA charterholder
Expertise