Cadence Opportunities Fund IPO – Applications Now Open!
---
Karl Siegling and the Cadence team are pleased to announce the launch of the new Cadence Opportunities Fund IPO (ASX: CDO), an actively traded version of the long-standing Cadence Capital LIC (ASX: CDM), a strategy that is likely to benefit in times of market volatility.
Cadence believes that an alignment of interests with shareholders is critical and the Manager and Directors will be subscribing for $2.28m under the offer. The Manager is bearing ALL the costs of the offer so the NTA on day one will be the same as the offer price of $1.25.
The General Offer is now OPEN and closes 5:00pm AEST Friday, 7th December. You can apply online by visiting the Cadence Opportunities Fund website, where you can also view the Prospectus, Introductory Video and IIR Research Report.
---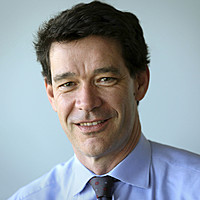 Managing Director and Portfolio Manager
Cadence Capital Limited
Cadence Capital strives to outperform the index and we invest our own money alongside yours. We believe that a combination of both Fundamental and Technical analysis, along with a disciplined stock entry/exit strategy, are key to investing success.