Capitalising on Australia's property boom
---
The Trilogy Monthly Income Trust (Trust) is an unlisted pooled mortgage trust, which provides investors with exposure to returns available through loans secured by first registered mortgages over Australian property.
For the month of May 2021, the Trust delivered a net distribution of 5.52% per annum*.
As of 31 May 2021, the Trust has delivered a historical average net distribution rate of 6.35% per annum* over the past 12 months, 7.38% per annum* over the past five years, and 7.67% per annum* since inception.
Assets of the Trust 
Most of the funds are allocated to a 'Mortgage pool'. The mortgage pool consists of property development and construction loans to the residential, commercial, industrial, and retail property sectors in Australia.
The Trust aims to provide a critical level of diversification by lending to a wide range of:
Loan types (residential construction, commercial construction)
Locations (across Queensland, New South Wales, and Victoria), and
Loan-to-Valuation Ratios (LVRs).
As of 31 May 2021, the Trust had 81 loans for projects such as townhouses, apartment buildings, industrial complexes, land subdivisions, service stations, childcare centres, homes, duplexes, and retail shops.
Income is generated from this mortgage pool via loan repayments, interest, and fees paid by the borrowers.
A portion of the Trust's portfolio is allocated to 'cash and other investments', which are considered liquid investments, to manage the Trust's current and future cash flow requirements.
These investments may include bank term deposits, bonds, units in other managed investment schemes, cash, income securities and fixed or floating rate debt securities.
Income is generated for investors via the returns provided from these investments.
Choosing which loans are included in the Trust
At Trilogy, we review loan applications with the primary aim of ensuring we lend to quality borrowers and projects. To assist all loans funded by the Trust must meet lending criteria including (but not limited to):
Security of a registered first mortgage over the properties funds are being advanced against.
Maximum loan-to-valuation ratio of 70% on the as-is or as-if-complete value
Valuations established by an independent, appropriately qualified valuer
Acceptable property risk outlook for the sector and location
No related party lending
Adequate insurance must be held over the buildings on the property.
While we aim to lend to high-quality borrowers and projects, we have a range of risk mitigation measures in place designed to help reduce the potential financial impact in the instance a borrower defaults.
1. Loans secured by registered first mortgages
The Trust only accepts loans on a first registered mortgage basis. Apart from Government charges, a first registered mortgage has priority over all other liens or claims on a property in the event of default.
This gives Trilogy the right to take possession of a property and sell it to recover funds should a borrower fail to honour the terms of a loan agreement.
2. Active management and loan drawdowns 
Our experienced team of portfolio managers actively manage loan drawdowns. Prior to any release of funds, a quantity surveyor (QS), approved by Trilogy, will sign off on the progress draw to affirm the project completion timeframe is still as initially forecast.

If any deviation from the initial plan appears to arise, our portfolio managers will work with the borrower and the QS to resolve and rectify any roadblocks to get the borrower back on track. 
For more info, visit the website or email investorrelations@trilogyfunds.com.au. 

........
*Net rates are net of fees and management costs and assume no reinvestment of distributions. Past performance is not an indicator of future performance. Previous month's distribution rate is for the month ending 31 May 2021 and was equivalent to 5.52% per annum, and historical distribution rates were equivalent to 6.35% for the past 12 months, 7.38% for the past 5 years, and 7.67% since inception of the Trust in 2007. Distribution rates are calculated daily, paid monthly in arrears and are net of management fees and costs, and assume no reinvestments. Distributions for the Fund or Trust are variable each month and depend on the performance of the underlying assets. This article is issued by Trilogy Funds Management Limited ACN 080 383 679 AFSL 261425 (Trilogy) as responsible entity for the Trilogy Monthly Income Trust (Trust) ARSN 121 846 722. Application for investment can only be made on the application form accompanying the Product Disclosure Statement (PDS) dated 17 December 2018 for the Trilogy Monthly Income Trust ARSN 121 846 722 available at www.trilogyfunds.com.au. The PDS contains full details of the terms and conditions of investment and should be read in full, particularly the risk section, prior to lodging any application or making a further investment. All investments, including those with Trilogy, involve risk which can lead to loss of part or all of your capital or diminished returns. Trilogy is licensed to provide only general financial product advice about its products and therefore recommends you seek personal advice on the suitability of this investment to your objectives, financial situation and needs from a licensed financial adviser. Investments with Trilogy are not bank deposits and are not government guaranteed.
---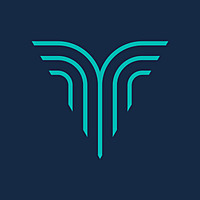 Trilogy is one of Australia's leading fund managers and financiers of property-based investments. An Australian owned and based company, we leverage our combined expertise in investing, property development, financial services and property...
Expertise