Caravel Minerals (ASX: CVV) – advanced Western Australian copper play
---
A recently completed Scoping Study for the company's Calingiri Copper-Molybdenum Project in Western Australia has highlighted the viability of the proposed operation, which has the potential to be developed in line with forecast increases in the copper price. Work has been funded by an earn-in deal with First Quantum Minerals, a TSX-listed miner who in 2015 produced some 428kt of copper from six operations globally. Calingiri has the potential to be a relatively low cost operation by virtue of its location and a large, low strip resource, with Caravel now working on a Pre-Feasibility Study, due for completion in H1, CY2017. In addition activities are progressing on the Bryah Project, located over similar units to those that host DeGrussa, and for which results to date have been very positive. To read IIR's research report on Caravel, please click on the link below.
---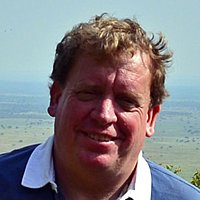 Senior Analyst
Independent Investment Research
Mark is a Senior Resources Analyst for Independent Investment Research, with a focus on junior and mid-cap listed resources stocks. With over 10 years as an analyst, following on from 17 years as a geologist, he has a good insight into the sector.
Expertise