CBA becoming compelling value as the stock falls out of favour
---
The central argument of our thesis on CBA has been the stock would lose most of its premium to its major bank peers as ANZ and National Australia Bank derisked and improved their profitability by correcting their strategic mistakes (eg. divesting non-core businesses), managing their capital more efficiently and resuming previous solid performance in business lending. Another argument was business banking, where the two Melbourne-based banks are overweight, would accelerate relative to mortgage lending, where CBA and Westpac have the largest shares. The price-earnings ratio (PER) premium to peers has contracted substantially this year.
Figure 1. CBA PER premium to major bank peers
Sources: Morgan Stanley, Thomson Reuters
More recently the money-laundering scandal and its consequences (AUSTRAC court case, APRA enquiry, ASIC enquiry, class action, investor concerns about governance and conduct) have seen the premium fall further with the plunging share price. The external negatives capping the equity market (North Korean crisis, looming deadline to extend the US federal debt ceiling) make things worse for the CBA share price by weighing on stocks already out of favour, like this one. On consensus EPS, CBA now trades at a FY18 PER discount to ANZ and WBC. As Figure 1 above shows, this is unprecedented in the last 20 years.
Figure 2. Four major banks and MQG – price-earnings ratios on consensus FY18 and FY19 EPS
Source: StocksInValue
CBA is also demonstrably undervalued relative to a conservative estimate of intrinsic value and the FY18 dividend yield has risen to 5.9% fully franked at current prices. This is nearly a percentage point higher than the 5.0% average yield of recent years.
Figure 3. CBA market data, intrinsic value and dividend yield
Source: StocksInValue
What makes this undervaluation interesting is our valuation is conservative. We do not have to make optimistic or aggressive assumptions to make the stock look undervalued:

Figure 4. CBA adopted value metrics relative to consensus
Source: StocksInValue
Our adopted value metrics in the blue box on the right are not only lower than all five years of reported history in the black box, but also all three forward years of consensus forecasts in the green box. These consensus forecasts are up to date and current as of today, so they would include the latest estimates of the increase in legal, regulatory and compliance costs stemming from the money laundering scandal. Our adopted 3.0% RI, the growth rate in the valuation, is less than nominal GDP growth of ~4% pa and lower than the RI implied by reported numbers in every year back to FY97 except FY06.
Furthermore, our adopted required return (RR) of 10.0% is one percentage point above 9.0%, a figure we could justify based on CBA's large size (equity, assets, market cap) and low volatility. A higher RR reduces the valuation. In the table below the share price is factoring in a 10.6% RR, above our adopted 10.0% figure and 9.0% theoretically justifiable figure, and a 17.9% NROE, below our adopted 19.0% figure and therefore further below consensus.
Figure 5. CBA adopted value metrics and NROE, RR implied by share price, 6/09/17
Source: StocksInValue
So our valuation is substantially conservative in all four key discretionary inputs to the equity multiple valuation process but the market is pricing in assumptions more conservative than ours. There is a disconnect between the share price and a) our conservative valuation, b) the clean, low-surprise and good quality FY17 result reported last month and c) the outlook for improving economic growth currently being promoted by the RBA and supported by today's June quarter national accounts. Banks are leveraged plays on the economy. Admittedly clarity about the new CEO and any changes to strategy could be required for a rerating.
---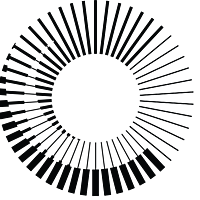 Funds Management & Stock Research
Clime Investment Management
The Clime Group is a respected and independent Australian Financial Services Company, which seeks to deliver excellent service and strong risk-adjusted total returns, closely aligned with the objectives of our clients.
Expertise