Chalice abuzz with Hancock-Twiggy-BHP takeover talk as Dorsch reveals 'corporate sitting at 4.9%'
---
And another big position said to be held through derivatives. Plus, SQM betting on Azure's lithium potential.
Lots of interesting things were said at the RIU Explorers conference at Fremantle's Esplanade Hotel during the week, both from the pulpit and in the nearby bars.
Perhaps though, the most interesting couple of lines came from Alex Dorsch, boss of Chalice (ASX:CHN).
Chalice was a $50 million explorer back in 2020 when it made the remarkable Julimar discovery to the north of Perth. It is now a $2.3 billion company.
In the preamble to his Chalice presentation to the conference, Dorsch said that the company's share register had been the "topic of some speculation over the last few months".
He is right about that. Gina Rinehart is rumoured to have put together a stake and Andrew Forrest is believed to be there too through some derivative action which is too complex to divine.
Dorsch didn't ping either multi-billionaire as being active in the stock. He shouldn't have either, given that's what the 5% disclosure threshold is for, and given that any buyers of stock below the threshold have a right to their privacy.
But Dorsch did disclose that apart from BlackRock's recent arrival as a 5% shareholder, Chalice does have a "corporate sitting at 4.9%, which is very interesting".
It is interesting alright. The assumption is that the 4.9% is held by Ms Rinehart's Hancock Prospecting, with any buying by Forrest/Fortescue hidden away in derivatives, if at all.
It has been reported previously that Forrest has previously bid Chalice founder and former chairman Tim Goyder for his 9% Chalice stake. Again, lots of smoke but no fire.
But the arrival of an unnamed corporate with a 4.9% stake in Chalice is enough in itself to suggest we're in the early stages of a shootout for control of Chalice and the remarkable Julimar.
And given the size of the prize, it is unlikely that out two iron ore barons will have a free run.
Julimar's Tier 1 status means that mining heavyweights like BHP and Rio Tinto, along with a bunch of foreign groups, could well join the fray. Deposits like Julimar are rare finds.
The resource at the Gonneville deposit at the southern end of the Julimar intrusion stands at 350Mt grading 0.58% nickel equivalent or 1.8g/t palladium for the equivalent of 2Mt of nickel or 20Moz of palladium.
It is just the start of the story. A resource update will be out in a few weeks and will incorporate information from 110 infill drill holes as well as 80 wide-spaced step-out holes.
Then there is what is to come from Chalice's exploration beyond Gonneville. The same ultramafic geology and magmatic sulphides have been encountered along a 10km strike length of the 30km Julimar complex.
Gonneville itself occupies just 2km of the Julimar complex which sits on the western margin of the Yilgarn Craton. Over on the eastern margin, about 25Mt of nickel has been found since the 1960s.
With Gonneville the first on the western margin, it has got to be thought that there are more to be found. So it can be thought of as a province in the making, something that will appeal to the big name miners.
While speculation about a Chalice shootout builds, Chalice is on the hunt for a minority strategic partner.
A strategic partner means more than the potential for a corporate to become a partner. Because of Julimar's metals mix, it could well mean any groups in the battery materials supply chain. And that's a big field.
AZURE MINERALS:
Australia's most successful "prospector" Mark Creasy has had lots of success over the years finding gold and nickel and bits of Skylab after it came crashing back to earth in 1979.
Can he do it in lithium? The world's number two lithium producer, Chile's SQM, seems to think so.
It is pumping $20 million into Azure Minerals (AZS) which is led by well-known geologist Tony Rovira. It is owned 15.89% by the Creasy group and is a 60:40 managing partner with Creasy at the Andover project near Karratha.
Before the arrival of the men from Chile with their chequebook, Azure was already making a name for itself as a nickel explorer at Andover. It has had plenty of success too, with almost 100,000t of combined nickel/copper/cobalt outlined at two deposits.
Exploration potential at both deposits, and the broader Andover area, means that more nickel will be added to the resource base overtime.
It all makes for a future for Azure as a nickel producer, in joint venture with Creasy. It won't be the biggest nickel operation around but will nevertheless be significant for a company like Azure with a $100m market cap at its current share price of 31.5c.
Assume an $80m or so value for the nickel business ahead of further exploration success and the release of a scoping study in April and Andover's lithium potential looks underdone big time now that SQM is on board.
SQM is not getting 20% of Andover's nickel/lithium potential. It's getting 20% of Azure's 60% interest in the nickel/lithium, and is prepared to pay $20m for the privilege.
That says something about the high regard in which SQM holds Andover's lithium potential, with nickel a sideshow for the Chileans.
There is no surprise Andover's lithium potential has got them in.
Work by Azure has identified a 9km by 4km swarm of pegmatites, with more than 700 outcrops identified. Individual pegmatites up to 1.2km long and 100m have been identified from surface, and surface sampling has returned impressive high-grade results.
Then there was the news that a drill hole from late in 2022 that was testing a nickel target came back with a 7.2m intersection grading 1.51% lithia, albeit it a depth.
With the SQM funding rolling in, Azure is kicking of an accelerated lithium drill program that should pretty quickly tell us all if the Chileans $20m bet that Andover is something special is on the money.
Best known in this market for their joint venture with Wesfarmers in the $2.6 billion integrated development of the Mt Holland lithium mine and refinery at Kwinana, now due for first production in 2025, SQM obviously know their stuff.
Never miss an update
Enjoy this wire? Hit the 'like' button to let us know. Stay up to date with my current content by
following me
below and you'll be notified every time I post a wire
Welcome to Livewire, Australia's most trusted source of investment insights and analysis.
---
To continue reading this wire and get unlimited access to Livewire, join for free now and become a more informed and confident investor.
One of Australia's leading business journalists, Barry FitzGerald, highlights the issues, opportunities and challenges for small and mid-cap resources stocks, and most recently penned his column for The Australian newspaper.
---

Never miss an update
Get the latest insights from me in your inbox when they're published.
---
---
---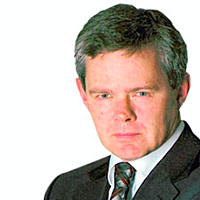 Principal
Independent Journalist
One of Australia's leading business journalists, Barry FitzGerald, highlights the issues, opportunities and challenges for small and mid-cap resources stocks, and most recently penned his column for The Australian newspaper.
Expertise