China's choice: prosperity or regression
---
In the AFR today, I write that there are only three important questions in financial markets right now. In fact, one could argue that these are the most serious questions confronting humanity today. If you don't have an informed sense of the distribution of possible futures that flow from them, you risk being wiped out. Perhaps both financially and physically. Click on that link to read my column or AFR subs can click here. Brief excerpt only:

It sounds alarming but anyone who understands the situation knows that there are truly catastrophic, low probability possibilities that include global kinetic conflict.
The first question is who is China's brilliant leader for life, Xi Jinping? It sounds simple, but in an incredibly opaque, one party – and increasingly one person – political system designed to maximise the Communist Party of China's (CPC) control while minimising information leakages, it is devilishly difficult for even "deep" China watchers to obtain durable insights. As one expert remarks, "they are much better at keeping secrets than we are".
A second pressing question is how Xi and the CPC will respond to the inevitability of increasingly vitriolic attacks emanating from Washington as we head into the November 2020 election. Embedded within this is a subsidiary question regarding the nature of America's strategy in the defining great power conflict of the 21st century under both a capricious President Donald Trump and his successors.
The third core question is how Xi and his heirs, if there are any, manage a complex array of threats deriving from the biggest challenge China has faced since it decoupled from the Soviet Union in the 1970s and agreed to embrace the Western rules-based trading and financial system.
Never miss an update
Stay up to date with my content by hitting the 'follow' button below and you'll be notified every time I post a wire. Not already a Livewire member? Sign up today to get free access to investment ideas and strategies from Australia's leading investors.
........
Disclaimer: This information has been prepared by Smarter Money Investments Pty Ltd. It is general information only and is not intended to provide you with financial advice. You should not rely on any information herein in making any investment decisions. To the extent permitted by law, no liability is accepted for any loss or damage as a result of any reliance on this information. Past performance is not an indicator of nor assures any future returns or risks. Smarter Money Investments Pty Limited (ACN 153 555 867) is authorised representative #000414337 of Coolabah Capital Institutional Investments Pty Ltd, which holds Australian Financial Services Licence No. 482238 and authorised representative #001277030 of EQT Responsible Entity Services Ltd that holds Australian Financial Services Licence No. 223271.
---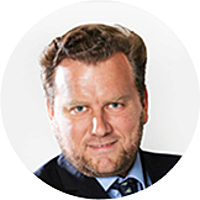 Portfolio Manager & Chief Investment Officer
Coolabah Capital
Chris co-founded Coolabah in 2011, which today runs $7 billion with a team of 33 executives focussed on generating credit alpha from mispricings across fixed-income markets. In 2019, Chris was selected as one of FE fundinfo's Top 10 "Alpha...