China, the dominant producer of graphite globally, has closed all production in Shandong: a game-changer creating significant opportunity in the sector
---
China, the dominant producer of graphite globally, has closed all production in Shandong: a game-changer creating significant opportunity in the sector. Recent government action to temporarily close graphite processing-plants for environmental reasons is the first direct action against the industry and points towards domestic reform. In 2013, China produced 63% of the world natural flake graphite and 89% of the world's amorphous graphite. This month, Chinalco (the world's second largest alumina producer and a Chinese state owned enterprise) signed a MoU for 100,000 tonnes per annum of graphite off-take with Syrah (SYR.ASX) which holds 100% of the largest graphite resource globally. Could this lead China to move from a net exporter to net importer of Graphite over the next few years? Just as the market wakes up to the importance of graphite in lithium-ion batteries, energy storage and electric vehicles.
---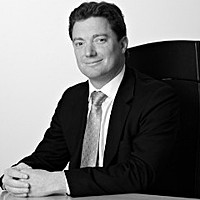 Head of Mining Research
Canaccord Genuity Australia
Luke Smith joined Canaccord Genuity in September 2012 as a Senior Analyst and Head of Australian Mining Research.\r\nLuke has spent the past nine years as an Analyst and Fund Manager in capital markets having most recently worked at Ord Minnett as...
Expertise
No areas of expertise