Chinese Booming Stock Market & Correlation to New Trading Accounts...
---
Good Afternoon, The Chinese stock market is currently up 3.3%... even with those "shocking" GDP, Retail Sales and Industrial Production reports, out yesterday… Are these guys in China making any sense? Their stock market is up ~ 50% YoY……. And their data is poor….. Very poor in fact….. so why is the Chinese stock market "flying"? Chinese retail investors opened around 4.2 million brokerage accounts in March, the highest since October 2007 and triple February's figure. There is a strong correlation between new retail accounts and the Chinese stock market, as the chart below shows... interesting developments.... Niv
---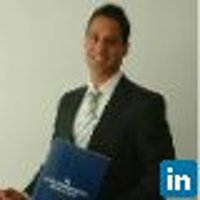 Executive Director
Peak Asset Management
Prior to founding PEAK Asset Management, Niv headed up HC Securities, spent three years growing Halifax Investments capital markets division and also worked on the wholesale desk at Macquarie Bank, servicing a wide range of institutional,...
Expertise
No areas of expertise