Chinese property construction time lapse
---
This excerpt from a report written by Stephane Andre from Alphinity highlights the rapid pace and changing nature of development in China. He writes the following after a conversation with construction workers at the base of a building site. "When asked how long it would take to realise this vision, the developer swiftly responded: "18-24 months"! This is a pace we are not too familiar with in Australia. Putting this in context however is the recent record achieved in Changsha in the south east of China. A 57-storey skyscraper was recently built... in just 19 working days. This 80,000m2 fully energy- and CO2-efficient building has 19 atriums (atria?), 800 apartments and office space for 4000 people. Apparently the air inside the building will be "100 times cleaner" than the air outside! It used factory-produced modules which were made over several months and then assembled Lego-like in the 19 days, and required 15,000 fewer concrete trucks on site than a traditional build. It also released much less dust into the air, an important advantage in pollution-ridden China." Incredible:
---

Follow James Marlay's wires
---
---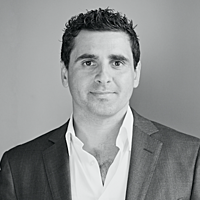 Co Founder
Livewire Markets
Livewire is Australia's #1 website for expert investment analysis. We work with leading investment professionals to deliver curated content that helps investors make confident and informed decisions. Safe investing and thanks for reading Livewire.
Expertise