CMC Markets Stockbroking Pro platform – Institutional tools for everyday investors
---
Test driving the CMC Markets Stockbroking Pro platform
By Matthew Wright, Livewire Market Analyst 
Earlier this week I had the opportunity to put CMC Markets Stockbroking's new Pro platform through its' paces. Built by an in-house team, it was immediately clear that CMC Markets Stockbroking's developers had consulted with traders in the design. Features like integrated professional charting and user-friendly advanced order placement options had trader fingerprints all over them. These features complement the robust, real-time analysis and Reuters market news that the Pro platform puts at your fingertips.  
Integrated Charts
As I began moving down my Watchlist entering the codes from my current portfolio, I noticed something was different. The market depth window, hourly and daily charts initially set up for Abacus Property (ASX:ABP) were changing each time I added a new stock code. Moving away from my day trading roots I put my Super Fund value hat on and Origin Energy (ASX:ORG) hit my Watchlist. I was pleased to find the charts I was watching had intuitively updated to correspond with my latest search query.
The ability to link charts with different time horizons to my Watchlist saved me precious screen space. The option to add different technical indicator overlays for each stock in the linked charts was a definite time saver. For example, I placed a Bollinger Band overlay on ASX:ABP, I then selected ASX:CSL on my Watchlist and drew Fibonacci Retracement levels onto the same linked chart. When I moved back to ASX:ABP on my Watchlist it still had a Bollinger Band overlay on the original chart. 
Advanced Orders
So I now have a plan that I am ready to put into action. In go a few "good till cancelled" bids via the Depth window followed by my respective stop loss orders, and I was away, trading with duel hats on.
With the ability to launch multiple order tickets in the Pro platform, my order book quickly began to fill. Having a busy order book live, I was pleased to find that the Pro platform has integrated both trailing stop loss and take profit orders. These features deliver superior functionality to help actively manage my risk.
After an active morning of making trades my screen is typically a mess.  Not today however as the Pro platform does away with the fiddly business of resizing windows and the need to constantly reorganise my screen. This is thanks to its one-click organiser tool which intuitively tames my unruly screen, leaving me with a crisp dashboard displaying my morning's work.
Before
After
theScreener: Equity reports with star & risk ratings
I then glance across the dealing room; one of the T.V's has an analyst on talking about Aldi and its role as a disruptor of the near duopoly in Australian supermarkets. Instinctively, Woolworths (ASX:WOW) goes into my Watchlist, my mind drifts back to 2013-2014 financial year as my Reuters news window filters for related headlines. I ask Ric Spooner, Chief Market Analyst, at CMC Markets Stockbroking for his thoughts on Woollies. Ric pulls up the charts and makes a few technical observations before directing me to "theScreener". It's a stock evaluation system integrated into the Pro platform. Ric explained that "theScreener" takes research from market wide surveys of analysts and compares their views against historical data. It gives a current technical trend view, compares the stock to the to the underlying index and tells you if it is trading at a discount or premium. All of this is presented in a concise four-star rating system, with an added risk evaluation metric.
Instantly I felt empowered both to make better investment decisions and to book a tee time for the afternoon; someone has helped me with my due diligence. Oh yeah and you can click  below   to see why I didn't end up buying ASX:WOW. 
[theScreener example.pdf]
Click  the   (VIEW LINK) to join the waitlist for the Pro platform 
---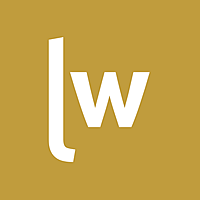 Livewire Exclusive brings you exclusive content from a wide range of leading fund managers and investment professionals.
Expertise