Commodities Driving Global Markets Lower... | Amazon Announces Record Profit Post Market .... | Happy Friday... |
---
Market Wrap United States US stocks fell, extending declines for a third day, as results from 3M and Caterpillar disappointed investors and commodities continued to slide. On positive though came after the closing bell when Amazon.com reported a surprise profit. Amazon.com was bolstered by higher sales in North America, its biggest market, and continued growth in its Amazon Web Services unit. It had a profit of $US92 million, or 19 cents per share, for the second quarter ended June 30, compared with a loss of $US126 million, or 27 cents per share, a year earlier. Revenue rose to $23.19 billion from $19.34 billion. While there have been some misses by some of the top corporates, overall earnings are proving somewhat better than initial expectations. Analysts now call for a 5.3 per cent drop in second-quarter profit for S&P 500 companies, shallower than July 10 estimates for a 6.4 per cent decline. European Wrap European stocks fell for a third day as a decline in energy shares outweighed better-than-expected results from Credit Suisse Group and Unilever. Oil-and-gas stocks contributed the most to the Stoxx Europe 600 Index's drop, with BP retreating 1.4 per cent. Credit Suisse rose 6.2 per cent after quarterly profit beat estimates. Unilever climbed 1.6 per cent after the maker of Magnum ice cream reported higher-than-forecast sales growth. Pearson, an education company, is selling its Financial Times newspaper division to Japanese publisher Nikkei for 844 million pounds. It's the latest major newspaper to change hands since the Washington Post was sold to Jeff Bezos, the billionaire founder of Amazon.com, for $US250 million two years ago. Greece's creditors prepared on Thursday for the start of bailout talks in Athens, after lawmakers adopted a second package of reform measures before dawn despite a left wing rebellion that may bring early elections. In a sign of how the goal of coming to grips with the country's debt is swiftly sliding even further away, Greece's most influential think tank predicted a sharp drop back into recession.
---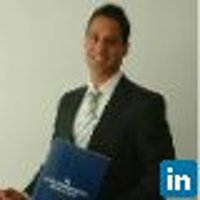 Executive Director
Peak Asset Management
Prior to founding PEAK Asset Management, Niv headed up HC Securities, spent three years growing Halifax Investments capital markets division and also worked on the wholesale desk at Macquarie Bank, servicing a wide range of institutional,...
Expertise
No areas of expertise