Contemporary Views from an Investment Veteran
---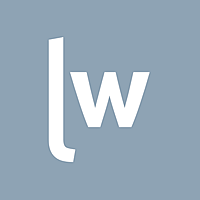 John Bogle, the founder of the Vanguard Group has written an essay on balancing professional values and business values in the world of investing and finance for the CFA Institute. He includes seven pieces of timeless advice for all investors, and looks at the extraordinary changes in society, technology, and the remarkable market forces of the last few decades. 
"Throughout my 65-year career in the real world of investing, I have done my best to strike a proper balance between business values and professional values for both my firm and myself. Please bear with me as I cite some of the particular characteristics and attitudes that I have done my best to develop. I commend them to CFA charterholders, CFA candidates, and all other investment professionals.
Develop Competence
Develop a broad and deep education in the financial markets and the broader world. Some professionals will earn MBAs, and others will earn bachelor of arts or bachelor of science degrees. Some will learn by taking MOOCs (massive open online courses) in investing and finance, whereas others will learn by extensive studying on their own. All are acceptable paths to professional standing, with the CFA charter as the vital sign of achievement. Being an aware citizen of the world—with knowledge of economics, domestic and international finance, national politics, the culture of one's own nation and of other nations, and so on—is also essential. The goal of competence is never fully achieved; it must be reinforced every day through a commitment to continuous learning.
Cultivate a Sense of History
Learning from the mistakes of others is a lot cheaper (for both you and your clients) than learning from your own mistakes. Yet the study of the long history of finance and investment—of booms and busts, of prosperity and depression, of market excesses and exotic financial instruments, and of financial fraud (think "Ponzi schemes")—has become a rarity in our colleges and business schools. You can make up for that lack by reading books. First try the 2016 CFA Institute publication Financial Market History,20 then Charles Mackay's Memoirs of Extraordinary Popular Delusions21 and Henry Kaufman's Of Money and Markets22 and go from there. (Dare I suggest my own 2005 book The Battle for the Soul of Capitalism?)23 And never forget the importance of introspection—the ability to look deeply into yourself, into the past, into the firm that you serve, and into the needs of your clients.
Be Skeptical
Never look at a number and accept it at face value. Go behind the figures, analyze the supporting data, and draw your own conclusions. The task may be as simple as understanding the differences between a price-to-earnings ratio based on forecast operating earnings (in early 2017, about 17 times) and one based on past reported earnings (GAAP earnings: about 25 times). That is an imposing gap! Understand the sources of stock returns: initial dividend yield plus subsequent earnings growth (investment return) plus or minus the impact of any change in the P/E multiple (speculative return). Disregard near-term market forecasts. (Hint: Nobody can consistently forecast short-term market swings.) Instead, look systematically at realistic expectations for long-term returns. And never accept uncritically formulas for investment success that are based on backtested data. Remember Voltaire's warning: Doubt is not a pleasant condition, but certainty is an absurd one.
Be a True Professional
Irrespective of whether you hold the CFA charter, intend to earn it, or simply want guidance in observing proven standards of professional conduct, endorse both the spirit and the letter of the CFA Institute Code of Ethics and Standards of Professional Conduct. Have it printed and framed. Place one copy on your desk and hang the framed copy on your office wall for your clients to see. Know the securities laws and all applicable standards. Be independent and objective. Understand the financial position, risk tolerance, and return objectives of each of your clients. Exercise due diligence in analyzing investments. Fully disclose your fees and all other costs. Communicate with your clients straightforwardly. Disclose all your conflicts—and potential conflicts—of interest. Exercise loyalty, prudence, and care, and ensure that your clients' interests come first.
The Investor's Perspective
Most of my books, essays, and speeches have focused on what I believe are the best interests of investors—the human beings whom we are all doing our best to serve. Perhaps this sampling of advice that I have offered over the years may be useful to other investment professionals.
Invest you must. The biggest risk facing investors is not short-term volatility but, rather, the risk of not earning a sufficient return on their capital as it accumulates.
Time is your friend. Investing is a virtuous habit best started as early as possible. Enjoy the magic of compounding returns. Even modest investments made in one's early 20s are likely to grow to staggering amounts over the course of an investment lifetime.
Impulse is your enemy. Eliminate emotion from your investment program. Have rational expectations for future returns, and avoid changing those expectations in response to the ephemeral noise coming from Wall Street. Avoid acting on what may appear to be unique insights that are in fact shared by millions of others.
Basic arithmetic works. Net return is simply the gross return of your investment portfolio less the costs you incur. Keep your investment expenses low, for the tyranny of compounding costs can devastate the miracle of compounding returns.
Stick to simplicity. Basic investing is simple—a sensible allocation among stocks, bonds, and cash reserves; a diversified selection of middle-of-the-road, high-grade securities; a careful balancing of risk, return, and (once again) cost.
Never forget reversion to the mean. Strong performance by a mutual fund is highly likely to revert to the stock market norm—and often below it. Remember the Biblical injunction, "So the last shall be first, and the first last" (Matthew 20:16, King James Bible).
Stay the course. Regardless of what happens in the markets, stick to your investment program. Changing your strategy at the wrong time can be the single most devastating mistake you can make as an investor. (Just ask investors who moved a significant portion of their portfolio to cash during the depths of the financial crisis, only to miss out on part or even all of the subsequent eight-year—and counting—bull market that we have enjoyed ever since.) "Stay the course" is the most important piece of advice I can give you. 
This is an extract from an essay, which you can read in full here:  (VIEW LINK)
---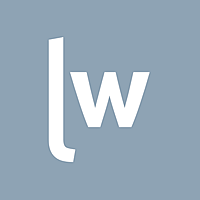 Livewire News brings you a wide range of financial insights with a focus on Global Macro, Fixed Income, Currencies and Commodities.
Expertise
No areas of expertise