Copper stocks play catch-up as market digests valuation impact of soaring metal price
---
Venturex among big winners as bumper copper price and placement to Bill Beament put strong wind in its sails. Caravel and Orion also pick up speed.
The red metal copper has become the white-hot metal.
It has surged from an average of $US2.50/lb in the June half of last year to $4.20/lb.
It's a level not seen since the 2011 height of the China-led mining boom and is a response to tight supply at a time of optimism around economic growth and the demand surge coming from the battery-powered revolution in the electrification of transport and the decarbonisation of stationary power.
The 68% price surge on the 2020 June half average means the metal has left consensus pricing in its wake, not unlike iron ore has done for the past two years or so. So the longer copper remains at these elevated the levels, the more earnings and share price target catch-up upgrades will filter through to the copper stocks.
Needless to say investors are clamouring for stocks with copper exposure. No wonder either as it's difficult to overstate the impact of copper's price surge on the copper producers, developers and explorers alike.
All boats are floating higher. For BHP alone, the revenue boost for a full year of $US4.20/lb copper would represent a $US5.9 billion revenue boost on its 2020FY numbers.
But leverage to the copper price boom gets more interesting in the mid-tier producers, developers and explorers.
The go-to stocks for copper production exposure in this market are OZ Minerals (OZL) and Sandfire (SFR), the latter giving a teaser of what rising copper prices can do by posting a 78% increase in December half profit, taking it to $60.8 million, remembering prices have gone higher still.
Macquarie captured some of the buzz around the pair in a research note on copper bursting through the $US4/lb level. It first noted that spot copper prices were 25%, 46% and 58% above its forecasts for the 2021FY and the following two years.
"This drives significant earnings and valuation upside. OZ Minerals' earnings increase by 30%, 120% and 160%, while Sandfire's earnings increase by 25% and more than 250% over the same time in a spot price scenario," Macquarie said, adding valuations rise by 60% to $38 for OZ Minerals and 62% for Sandfire to $9.90 under the same scenario.
OZ was $22.63 on Thursday, and Sandfire $6.20. So things could get interesting share price-wise for the pair should copper hold together at these (massively) higher levels.
Supply disruptions in South America from elections and labour unrest around increased bargaining power in the wake of the higher prices could make that a reality in coming months, just as Vale's iron ore production woes in Brazil has done for iron ore.
Venturex:
Copper's price surge is manna from heaven stuff for the junior copper stocks, be they developers or explorers. The developers now have an easier pathway to financing and the explorers will get an amped-up response to decent exploration results.
It was on that basis that shovel-ready Venturex (VXR) was mentioned here back in October when it was 12c a share and it was clear that copper was in for a bull run. Having said that, Venturex had drifted lower to 10.5c earlier this week.
But now it is a 33c stock. Copper and the on-going price strength in zinc is no doubt good news for the development prospects for its long-baked Sulphur Springs copper-zinc project to the south-east of Port Hedland. There just isn't many ready-to-go copper projects out there.
But the reality is that Venturex's tear-away share price this week was all to do with the arrival of Bill Beament of Northern Star gold fame on the scene to spearhead an all-up $58m capital raising (from a placement, rights issue and eventual options exercise) under which he becomes 26.2% shareholder and executive director, on leaving Northern Star on July 1 as its non-executive chair that is.
The mining engineer is a modern-day hero in the gold space, have taken Northern Star from penny dreadful status to Australia's second-biggest gold producer with a market cap of $12.17 billion in under 11 years, starting with the $40m acquisition of the Paulsens mine in the Pilbara in August 2010.
Beament has long had a liking for Sulphur Springs (Northern Star is the major shareholder ahead of the capital raising) and the exploration upside along the 27km strike of the prospective Panorama trend, remembering that as a mining engineer, he makes for a good geologist.
While there was some surprise that Beament would move on so soon after the Northern Star-Saracen merger, all he has done is shake off the corporate straitjacket that comes from sitting atop a $12b company. And who can blame him for that.
His spectacular success at Northern Star was built on a strategy of being a business first, a miner second.
That was the foundation of the company's hand-over-fist growth, executed as it was through a series of acquisitions and the well-funded use of the drill bit to grow the value case, all overseen by a strong operating and technical team.
Different commodities this time but no reason to think the strategy and game plan will be any different at Venturex. The preference for Tier 1 locations in Australia and North America is also a given.
Juniors:
Caravel (CVV) was mentioned here along with Venturex last October as one of the most leveraged juniors to copper price upside.
It was a 10.5c stock at the time and has since powered ahead to 19.5c, as well as pulling in $9m from a placement at 16c to fully fund a pre-feasibility study into its namesake copper project, some 150km north-east of Perth in the central wheatbelt.
It's a big (1.86 million tonnes) but low-grade copper resource which a 2019 scoping study (which had to be withdrawn under the ASX's crackdown on such documents) pointed to a project being capable of supporting 45,000 tonnes per annum (tpa) of copper in the first five years, rising to 65,000tpa in years six to 23.
Cash costs were placed at a competitive $US1.45/lb. Assuming a $US2.70/lb copper price, the net present value was estimated at $616m, trebling to $1.49bn at $US3.30/lb copper. At $US4.20/lb copper, make that something like $3b.
And from the update file comes the news from Orion (ORN) that it has pulled in $25m from a placement at 3.6c a share to get cracking at its shovel-ready Prieska copper-zinc project and the recently acquired Okiep copper project, both in South Africa's Northern Cape.
New Australian institutions have joined the register as a result, which goes to the allure of copper projects at these prices, as well as the combination of Prieska/Okiep giving Orion a particular status as a lead player in SA's "new" mining industry.
---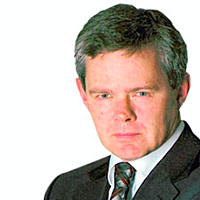 Principal
Independent Journalist
One of Australia's leading business journalists, Barry FitzGerald, highlights the issues, opportunities and challenges for small and mid-cap resources stocks, and most recently penned his column for The Australian newspaper.
Expertise