Corporate action continues apace in the LIC sector
---
With many LICs trading at discount to NTA, particularly the smaller LICs, it's not surprising to see a pick-up in corporate activity in this sector. In its latest LMI Monthly Update IIR takes a look at some of the actions currently underway. 
We also take a look at an undervalued global LIC and a technology LIC that rebounded strongly in FY2019. We also shine the spotlight on Diversified United Investment, a low cost, internally managed LIC focused on Australian shares, with a strong track record of outperformance. 
Sandon Capital makes takeover offer for Mercantile 
Sandon Capital Investments Limited (ASX:SNC) has proposed to make a takeover offer to the shareholders of Mercantile Investment Company Limited (ASX:MVT). Sandon has already purchased 18.8% of the issued share capital of Mercantile directly, from its major shareholder Sir Ron Brierley through a share swap agreement which saw Sandon issuing 10,823,974 new SNC shares in lieu of cash consideration for Sir Ron Brierley's shareholding in MVT. 
Subsequently, Sir Ron Brierley becomes the largest shareholder in Sandon and has also been appointed to the Board of Sandon. Sandon proposes a similar share swap arrangement for the remaining shareholders of Mercantile on a proposed ratio of 0.2043 shares in Sandon for every 1 share in Mercantile or inversely 1 Sandon share for every 4.8948 Mercantile shares. The share swap agreement is being done on NTA for NTA based on the 31 May 2019 NTA for both companies. However, we note this may be open to change as the formal bidders' statement has yet to be released as has the June 2019 NTA for both entities. Sandon has indicated that its internal committee of independent directors is currently working on the bidders' statement and the associated notice of meeting which will be announced to the market before the end of July. 
The deal would appear to make sense as both LIC's are, in our view, sub scale at current sizes of circa $50m in market capitalisation each. Combining the two LIC's will give SNC greater scale, improved liquidity and enhanced relevance in the market as well as saving on general listing costs through having a single board, single audit and reduced listing fees. These benefits will be a positive for both sets of shareholders. We note that Gabriel Radzyminski, founder and Managing Director of SNC's Manager, is currently a Director of MVT. 
Given the huge rise in the number of LIC's and LIT's in the past few years it is inevitable that we will see more corporate activity happening in the sector be it friendly as it appears to be the case in the Sandon, Mercantile deal or perhaps more activist in nature as can been seen from MA1's rejection of Sandon's merger bid at the end of 2018. Our rating for SNC is Recommended. 
Withdrawal of Aurora offer leaves 8EC clear to wind up the LIC 
In our Monthly LMI Update of 27 May 2019 we wrote about 8IP Emerging Companies (ASX:8EC) plan to sell its assets, distribute the proceeds to shareholders and ultimately wind up the company. 8IP was also subject to a takeover bid from the Aurora Dividend Income Trust but this has been withdrawn, leaving the board free to proceed with its preferred course of action to realise value for its shareholders. 
The company has called a general meeting for 1 August 2019 at which shareholders will vote on the sale and distribution proposal. If the resolutions are passed 8EC will then distribute $0.47 cash per share within 21 days of the meeting which is circa 50% of its NTA. The balance is to be returned progressively to shareholders as the portfolio is wound down following the meeting, with the Board indicating that this process should be largely completed by 30 September 2019. Once all available proceeds are returned the Board will look to fully wind up the company.
In our view, the Board was left with few options when faced with poor performance by the Investment Manager, a sub scale sized vehicle and a share price trading at a persistent discount to NTA. In the absence of a competing offer, or perhaps a proposal being put to the board with regards to the listed shell that will exist after September 2019, it appears 8EC will delist from the ASX before the end of 2019. We do not cover 8EC and make no recommendation in relation to the sale and distribution proposal. 
Clime Capital and CBG Capital to merge 
Clime Capital Limited (ASX:CAM) and CBG Capital Limited (ASX:CBC) have announced their intention to merge. Like the Sandon and Mercantile offer it will be on a scrip for scrip basis and is friendly in nature. We note that Clime Investment Management, the Manager of CAM, acquired a 100% interest in CBG Asset Management, the Manager of CBC, in July 2017. So it is not surprising that the two LICs are now seeking to merge. 
CAM is offering 0.8441 CAM shares plus 0.2740 of its listed convertible CAM notes (CAMG) for every 1 CBC share. The Board of CBC through a committee comprised of independent directors has unanimously recommended that CBC shareholders accept the proposed offer. All CBC's directors have also indicted it is their intention to accept the offer in relation to any shares they hold in CBC subject to any superior offer and the recommendation of the independent expert valuation report. Based on the scrip offer it appears CBC shareholders will be getting out at roughly NTA if the merger goes ahead. At the end of May CBC shares were trading at a 13.1% discount to pre-tax NTA. CAM shares were at a discount of 7.8% to pre-tax NTA. 
Here again the benefits of the merger are broadly the same as those outlined in relation to the Sandon and Mercantile takeover. Both CAM and CBC shareholders will benefit from merging the two LIC's giving the combined entity greater scale. CBC is very small with a market cap of $24.4m whilst CAM has a larger market cap of $81.2m. Other benefits include improved liquidity and enhanced relevance in the market as well as saving on general listing costs through having a single board, single audit and reduced listing fees. 
CAM and CBC both offer investors similar investment management arrangements and investment strategies and according to offer documents approximately 80% of the two portfolios are similar or very similar. 
The merger is subject to a vote by CBC shareholders with further details to be released with the bidder's and target's statements. We do not give any advice in relation to the merger but given the context of the merger and the expected benefits it is hard to see this transaction not going ahead. We do not currently cover CAM. Our investment rating for CBC is Recommended.

Full report attached
Click below to read our full report.

---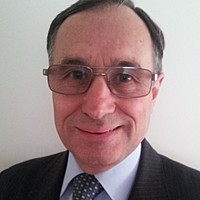 Independent Investment Research
Peter has 35 years' experience in the banking and finance industry, including 15 years as an equities analyst. Peter was a sector head in the equities research team at Morningstar with a focus on consumer and industrial companies.
Expertise