Costa increases profit guidance
---
Shares in horticultural company, Costa Group (ASX:CGC), rallied after the company announced both an increase in profit guidance for the current year and a $65m expansion of its mushroom farm at Minarto in South Australia.
Costa is already the number one player in the Australian mushroom category and this expansion will further consolidate its position and allow Costa to participate in future consumption growth. Costa's basket of produce includes avocados, blueberries, raspberries, mushrooms and tomatoes and aligns with our thematic views in regard to 'premium' food categories and healthy eating.
Costa has several growth avenues, including capacity expansions for most of the categories just listed, together with further acquisitions in the fast-growing avocado segment and finally, offshore growth via its berry farms in both Morocco and China. (VIEW LINK)
---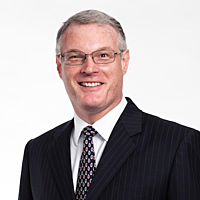 Head of Australian Equities
Ralton Asset Management Limited
Andrew has been with Ralton since its inception in 2006 and leads the investment management of Ralton's managed accounts. He brings over 25 years of funds management and investment banking experience having held senior positions with major...
Expertise
No areas of expertise