Could Alibaba be the largest US IPO ever
---
Could Alibaba be the largest US IPO ever? The company said it plans to raise $1 billion in its IPO filing, but that number is more likely to end up around $20 billion when all is said an done. That would be even bigger than Facebook's $16 billion IPO. Also, at a market value of over $200 billion, the company would be worth more than every other US tech company besides Google and Apple. That includes Amazon, Ebay, and Oracle. While Alibaba is essentially a combination of Amazon and Ebay in China, it also is involved in quite a few other businesses (such as shipping). While some key figures aren't being released by Alibaba, the most important number to consider is 618 million. That's the number of Internet users in China - and 302 million engaged in online shopping last year.
---

Follow Jay Soloff's wires
---
---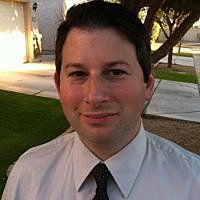 Research Analyst
Argonath Financial
I'm an investments analyst for a US-based independent investment research firm. My focus is on economics, options, and all types of stocks, but especially tech, Internet, and renewable energy companies. I have experience as a options market...
Expertise
No areas of expertise