Could an increase in interest rates derail the housing market?
---
The market has seen a small increase in fixed-rate mortgages from some of the banks. Is this the beginning of a tightening cycle and has the Australian consumer seen the last of ultra-low interest rates? In episode 17 of The Rate Debate, Darren Langer  and I discuss if a potential increase in inflation combined with a rise in interest rates could derail the housing market and how it might affect bond yields.
Never miss an episode
Tune-in each month to hear our take on the RBA's interest rate decision and other macro matters that are influencing markets. To be the first to listen to our podcast, hit the follow button below. 
---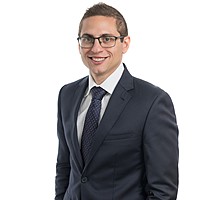 Co-Portfolio Manager, Fixed Income
Yarra Capital Management
Chris is responsible for portfolio management, including portfolio construction and trading for various Australian fixed income portfolios including the Nikko AM Australian Bond Fund at Yarra Capital Management (Nikko AM was acquired by Yarra...
Expertise