Creasy's Coziron up and running with Pilbara gold and iron ore
---
Plus, DGO cleaning up on its 16% stake in De Grey and Firefly in a halt pending gold assays
Given De Grey Mining's multi-million ounce Hemi gold discovery in the Pilbara, it's not hard for a junior with exposure to gold exploration in the region to have a market cap of $50 million.
And it's not hard for a junior with a WA iron ore deposit and plans to become a boutique producer of the material to also have a $50m market cap, such is the allure of cashing in on $US127/t prices.
Coziron (CZR) – majority owned by legendary "prospector" Mark Creasy - has both Pilbara gold and Pilbara iron ore. But its market cap of $50m suggests that while there is market interest in one of its legs, there isn't (yet) in the other.
That sort of panned out earlier this week when Coziron shares went for a bit of a trot, prompting a speeding ticket from the ASX.
Helped along by a write-up by a Melbourne-based share trading newsletter, Coziron ran from 1.4c on Monday to a 2.1c close on Tuesday.
The run was in anticipation of first results from a follow up drilling program at Corizon's Croydon gold project, about 50km south-west of the Hemi excitement machine.
The 12-hole program is designed to follow up the 8m hit grading 10.2g/t gold reported back in February. There was enough encouragement in results reported on Wednesday from the first two holes to keep up interest in the on-going Croydon program.
But Coziron is now back at 1.8c. On the assumption that it's Pilbara gold that has been driving Corizon's share price, it is a bit of a bonus that its iron ore production credentials are about to come into a sharper focus.
Coziron said as much in its June quarterly, released on July 31. It said a strategic review was underway into unlocking the "potentially considerable value" of its Robe Mesa iron ore deposit within its Yarraloola project in the Pilbara.
The review is considering options ranging from a full or partial sale, a joint venture development, and other scenarios in which Coziron could retain a free-carried economic interest.
Yarraloola's Robe Mesa deposit has an 89Mt resource grading 53.7%, including a high-grade component of 24.7mt grading 56%.
It is the same stuff Rio mines at its Robe River operation.
Most importantly, it is close to existing roads and is close to the coast, lending itself to a low-cost dig-and-truck style operation – the type where even small production ambitions and longer trucking distances have given rise to $50m market caps for others.
So what comes of the review could be meaningful for Coziron.
It has to be said though it doesn't want to be pigeon-holed as an iron ore stock, given the rise of interest in its Pilbara gold leg. That's why it is planning a name change to CZR Resources, dropping the "iron" bit.
An update on the iron ore review can't be far off now. Best to wait and see. But what can be said is that whatever the outcome, it will be the real deal as Coziron's chairman David Flanagan knows a bit about the dig-and-truck iron ore business.
He led the way for the juniors back at Atlas Iron in the early 2000s, eventually establishing Atlas as a Pilbara producer from its "starter" Pardoo mine in 2008. Atlas went on to greater things before iron ore prices messed with its ambitions and it was eventually acquired by Gina Rinehart's Hancock Prospecting.
DGO Gold:
Talking about De Grey's Hemi success, it has been ongoing since last week's reference here to the scale of the thing being enhanced by thick and high-grade intersections from the Crow zone.
The announcement of the Crow results carried De Grey to 98.5c for a market cap of $1.05 billion. Since then, De Grey has marched to $1.26 for a market cap of $1.57b.
The $520m value lift in a week or so was a response to the discovery of another "major" zone/intrusion at Hemi, Falcon.
Best results included 21m at 3.4g/t gold from 40m and 29m at 1.3g/t from 56m, with mineralisation defined over a strike length of 1.5km.
Those with doubts about the scale of Hemi were forced to capitulate, driving De Grey to its $1.57b market cap. Is it going to be 5Moz, 10Moz or more? Time will tell, but it is clearly a major discovery.
All that is good news for the Melbourne-based DGO Gold (DGO) which got into De Grey when it was a penny dreadful. DGO has since built its stake to 16.2% (193.6m shares), worth $243m. That compares with DGO's $263m market cap at $3.68 a share (diluted for $1 options).
DGO also has a 13.6% stake in NTM Gold worth about $9m, so its market cap is all but covered by its listed investments.
That doesn't make sense given the strategic value of the 16.2% De Grey stake. While it would be nice to see the De Grey team left to their own devices at Hemi, history tells us that a major success by an explorer inevitably ends up in the hands of a major company, at a price.
Hemi is still some way off from having a maiden resource. Ahead of the Falcon success, Canaccord said Hemi had emerged as one of the most meaningful recent discoveries in the Australian gold space.
"We expect De Grey to release a maiden resource for Hemi in mid-2021, which will be the culmination of 18 months of drilling. Based on our calculations, we see potential for Hemi's initial resource to be 3-4Moz at 1.4-1.6g/t, and importantly, expect 50% to be in the indicated category," Canaccord said. It has a $1.40 price target on the stock.
Apart from the lack of a strategic value component for its De Grey position, DGO is also more than its listed investments.
That came through yesterday in results from DGO's maiden drilling program at its Yerrida project near Meekatharra.
Celebrated veteran geologist and DGO chairman Ed Eshuys said the broad zones of alteration and anomalous values for zinc, copper, antimony and silver were a potential pathfinder to a nearby volcanic hosted massive sulphide deposit (VHMS), the same style as Sandfire's DeGrussa 75km to the north.
Early days but one to watch.
FIREFLY: FFR


From the gloom of Melbourne's lockdown comes a ray of light from Tolga Kumova, via his Twitter account at any rate.
Tweeting from his bayside bunker, Kumova said that while enduring the world's longest lockdown, he might finally have a reason to "crack this baby open".
He was talking about a bottle of 30 year-old Hibiki Suntory whisky, available at Dan Murphy's for $4,500 a bottle when it is in stock. It must be good as it comes in a box with a pair of white gloves that will double up nicely as COVID protectors in Tolga's morning coffee run.
Kumova's Hibiki moment was triggered by Firefly Resources going into a trading halt pending the release of assay results from its maiden drilling program at its Yalgoo gold project in WA's Murchison.
As mentioned here last month when it was trading at 9c, Kumova emerged with a 5.8% stake in Firefly after backing its recent capital raising at 3c. It has since moved to 12c ahead of the trading halt.
Yalgoo is an overlooked, and high-grade, old goldfield. So there was no surprise in the expectations that Firefly has come up with a special hit(s) worthy of it going into a trading halt.
Kumova signed off the tweet using the fingers crossed emoji, five times. Other Firefly shareholders area with him, albeit with $45 bottles of Glen Moray at the ready.
Not already a Livewire member?
Sign up today to get free access to investment ideas and strategies from Australia's leading investors. 
---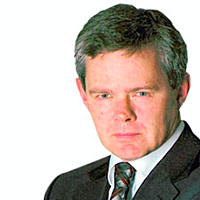 Principal
Independent Journalist
One of Australia's leading business journalists, Barry FitzGerald, highlights the issues, opportunities and challenges for small and mid-cap resources stocks, and most recently penned his column for The Australian newspaper.
Expertise