Credit boom has created vast swathes of unused assets
---
As with all booms, the trick is in timing the end of the boom – these events can, and do, last considerably longer than expected. Most recently a number of question marks have arisen about the size of the Chinese FX reserves. In particular, whilst reserve levels of over US$3 trillion sound high, the IMF's own calculation for adequate reserves suggests that China needs US$2.7 trillion. If correct, then China's ability to control its own destiny is arguably becoming increasingly limited (i.e. policy makers face the classic economists trilemma). That would represent a significant risk for global markets. I would also add that the question marks rightly surrounding the Eurozone banking system are also a significant concern and equally major risk factor.
---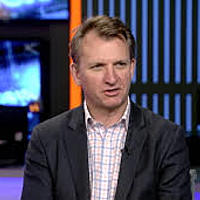 CEO & Chief Market Strategist
Longview Economics
Longview Economics, founded in 2003 by Chris Watling, is an independent research house based in London, providing three distinct yet interrelated groups of research products: Short and medium term market timing; Long term global asset allocation...
Expertise